On July 25, the Rajasthani High Court presented a verdict of not guilty in the poaching cases against Salman Khan. Basically, he has been acquitted, and will walk scot-free, absolved of all his crimes.
Salman Khan faced jail time if he had been found guilty in the "blackbuck" case against him.
Khan was one of seven accused of killing a blackbuck and a chinkara in two separate incidents. One of the animals was killed at Bhawad near Jodhpur on September 26, 1998, and the other at Ghoda Farms on September 28, 1998.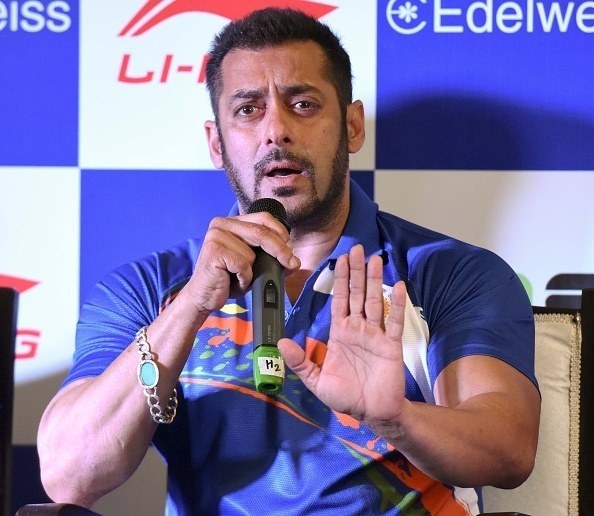 Hindustan Times / Getty Images
Twitter, of course, has immediately started commenting about the entire fiasco.
Dear #SalmanKhan I hav a list of people I want dead can you please kill them for me, your d only one who can get away with it #SalmanVerdict

— Gunjit sethi (@gunjits) July 25, 2016
acquittal @BeingSalmanKhan is story of bad times good times.I fully believe in our judiciary wid many doors open to knock 4 fair justice?

— Subhash Ghai (@SubhashGhai1) July 25, 2016
Rajsthan High Court Acquits #SalmanKhan for Both cases . It Seems 18 Nov Can be a huge day now. Mubaarak @BeingSalmanKhan #RjAlok

— RJ ALOK (@OYERJALOK) July 25, 2016
Salman Khan acquitted in poaching case after 18 years.
Probably because all the victim's friends and relatives have already died of old age.

— Ramesh Srivats (@rameshsrivats) July 25, 2016
Last year, Khan was acquitted in the 2002 hit-and-run case by the Bombay High Court.
Source: Twitter, Times Now