Agents of Ishq really do give sex a good name! Everything on this site comes out of research, conversations, collaborations with teachers, doctors, activists, youth groups and regular people all over India.  And here are the results of the Great Indian Penis Survey.
There are so many standard things said about men and sex and sexuality and so much more. About those who have a penis and how they feel about it. It's interesting to say the least!
What influences their relationship with their penis and by extension – their sexual selves – society? Culture? Relationships? Childhood? Family?
Take the conversation away from the usual space of swear words, nudge-nudge-wink-wink jokes and cliches about prowess, size and performance and bring it to a more human place where it is hardly taken: to talk about the body not as the object of other people's scrutiny or approval, but to begin talking about our own relationship with our selves in terms of sex and the body.
Here's what you need to know.
1.

65% of men in India are comfortable with their penises. 2.

But only 16% are actually proud of their members.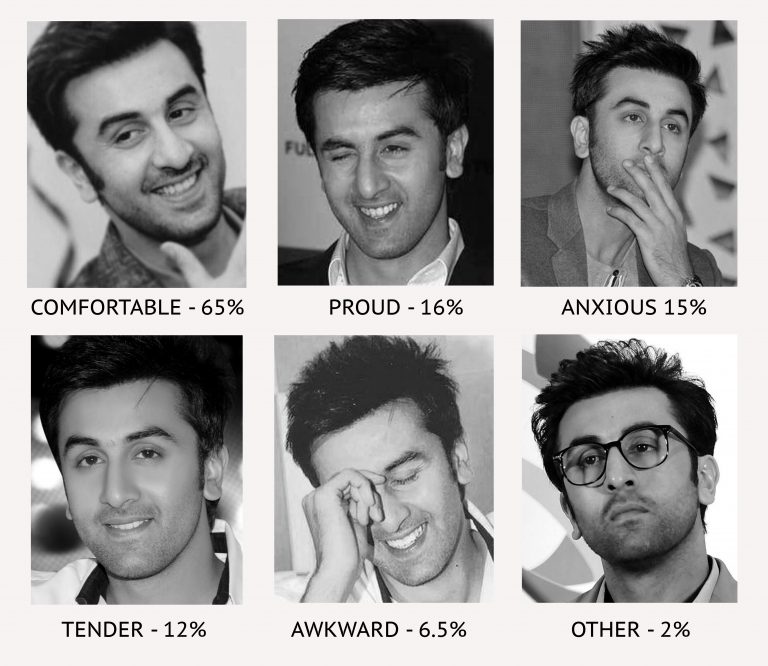 15% of participants said they feel anxious about their wangs, and 6.5% felt awkward.
3.

43% of men have sent a dickpic, of which 18% were unsolicited.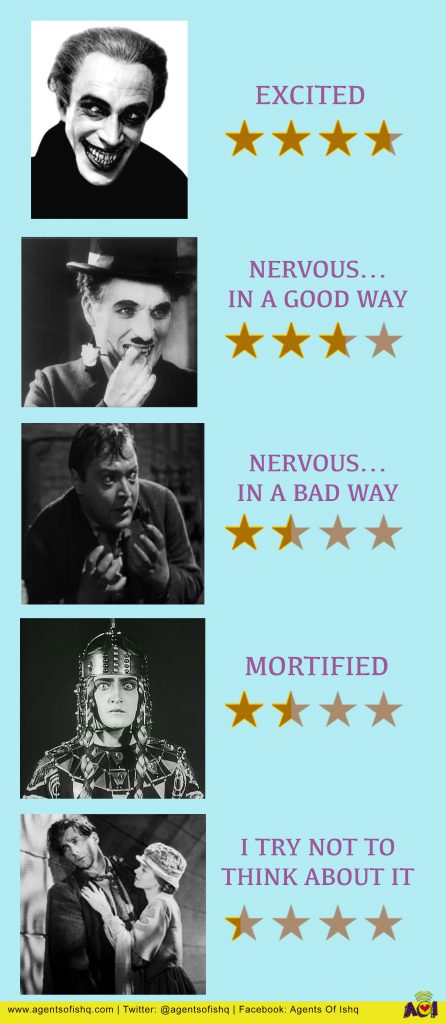 4.

80% of men said they look at their lil' pal every single day.
5.

16.5% said they look at it once in a while, and 3.5% said they never look at it.
6.

50% of men do not name their penises. The half that does mentioned names like "bhai", "wongbong", "juggernaut", "luls" and "sparky".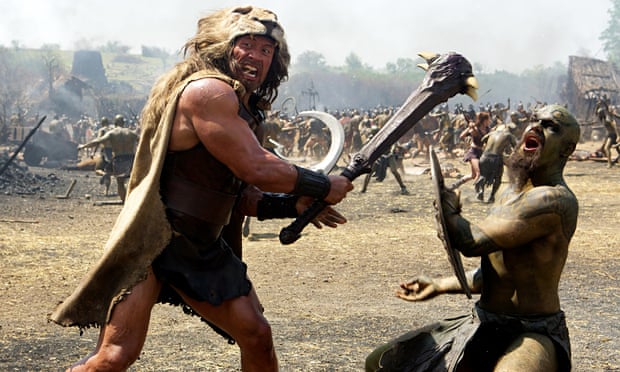 7.

6% of those who named their penises used celebrity names, including Shah Rukh Khan, Chota Bheem, Darth Vader, The Hulk and Shakti Kapoor.

Half the men did not have a name for their penis at all. Of the half that did, almost 60% of them referred to their penis as a penis or such synonyms and slangs commonly used in English and other languages (dick, pecker, cock).

Notably, to the question whether they had a private nickname for their penis 82% said: why would I do that?/No.

Of those that did name their penis – either generally or with a private nickname, almost a fifth used affectionate terms.
8.

53% of men said they compare their penises to others'.

Via Dishoom
9.

57% of men said their idea of the "ideal penis" is inspired by the porn they watch.

25% said cultural attitudes and 18% said traditional images.

"Some notable influences were also Lord Voldemort and Tantra."
10.

The majority of Indian men said they feel excited when, in a sexual situation, someone sees their penis for the first time.
A small percentage said they feel mortified.
11.

49% of dudes believe their partners like their penises. Fox Searchlight
The majority of that 49% have strong emotional relationships with their partner.
12.

88% of Indian men surveyed said they've never been shamed or bullied about their schlongs.
Bravo TV
A fourth of those who had been shamed or bullied said they were finding it hard to get past.
13.

36% of males want to change the length of their penis while 22% want to change the girth.

Viral Affairs
14.

And 46% of Indian men wouldn't change a damn thing.