Five women of different body types to wear saris how they wanted, and talk about their love for handloom. Here's what they had to say —
Nivedita Ravishankar, 30, advertising executive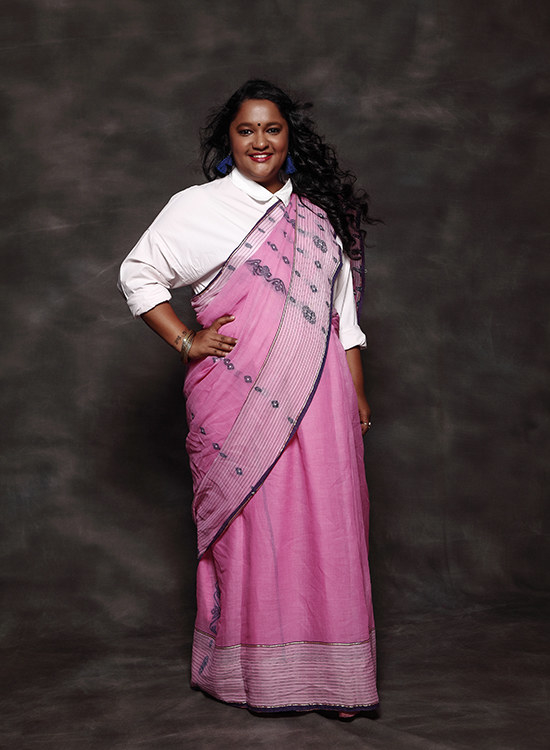 "Growing up in a Tamil Brahmin household, the sari was an essential part of my childhood.
I think women today believe that it makes them look older and more staid. It's a cultural problem that people are trying to address. The biggest of these movements being the #100sareepact where women can sign up to wear saris for a year. It's fantastic because it gets women to commit to the idea of wearing saris and helps them realize it's not as difficult as they thought it might be."
Sofia Ashraf, 29, producer at Blush channel, Culture Machine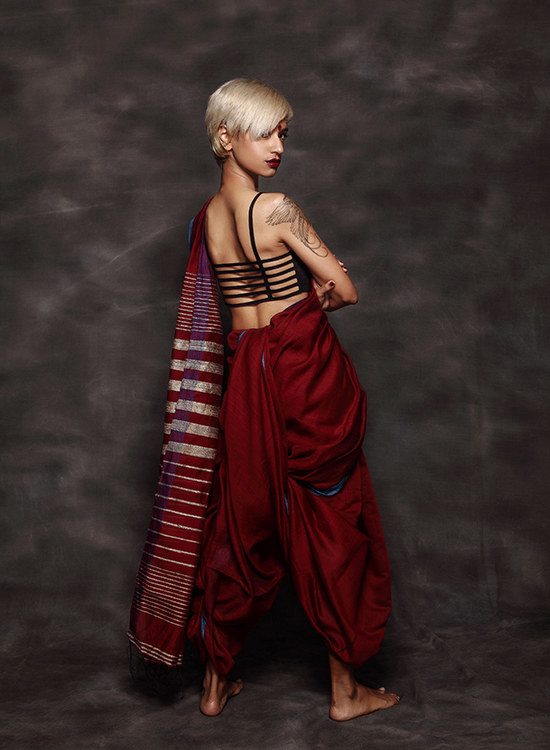 "Being extremely skinny and flat-chested, a sari is my go-to outfit when I want to look fuller. When I drape on a sari, I immediately feel regal and graceful – as opposed to my general state of being that oscillates between hobo and neanderthal. I have worn saris to clubs and bars too. I am extremely comfortable in them. I totally believe that we haven't truly explored the styling possibilities of a sari."
Mona Joshi, 26, celebrity manager
"A sari is my favourite piece of clothing for any occasion or festival. I think it's all about how you style it, there are so many possibilities vis-à-vis the drapes. The best part is, you can accentuate any part of your body with the way you drape the pallu. No matter what shape or size you are, a sari needs no customisation, just drape it well and you can rock in one from day to night!
I feel there aren't many aspirational figures out there wearing saris for younger women to look up to and get inspired. However, it is good to see a lot of designers translating traditional weaves into something modern by adding funk to them."
Reha Sukheja, 25, model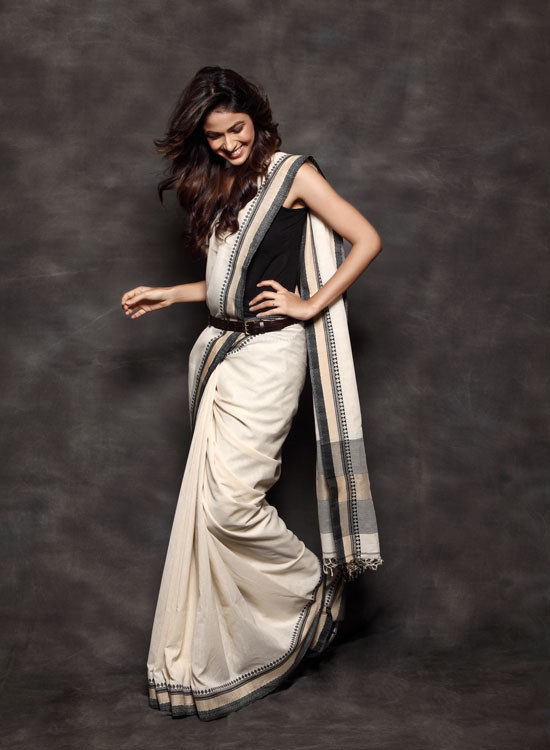 "Being six feet plus, carrying a sari has never been a problem for me.
I honestly don't know why young women don't like wearing saris today. Maybe because when you don't know how to drape one, it can be time consuming (the struggle is real). But once you get acquainted, I don't think there's anything that can make a woman look more elegant than a beautiful handloom piece like the one I am wearing."
Charu Gaur, 34, founder, Runway Square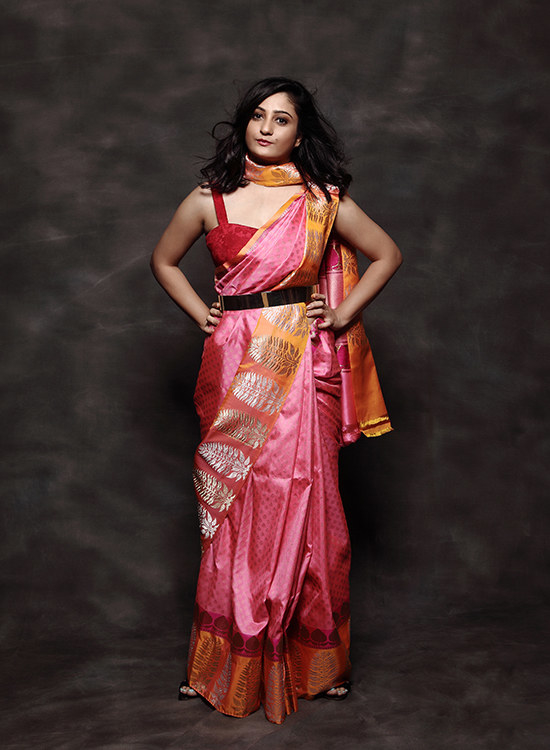 "I have fond memories of my mother in saris from when I was a little girl.
Today, young women are not keen on wearing one because honestly, we can't deny that it's cumbersome to wear and manage the sari all day long. I feel we don't see sari as power dressing while it can totally be. Wish people would see it like that. Once a sari has been draped securely, I can pretty much do anything in it. I can run, dance and conquer the world. I have been told I carry it with ease."
Styling by: Shirin Salwan
Photographed by: Dwaipayan Mazumdar
Make-up and Hair by: Panache Sejpal