Karan did a refreshing change-up to his couch by inviting father-son duo Jackie Shroff and Tiger Shroff to his show for the first time.
Both of them became the definition of father-son goals after their show debut. From movies to their relationships with women, they left no question unanswered for their fans.
Here are the most hilarious moments from the show:
1.

When Jackie outed himself as possibly the worst wingman ever.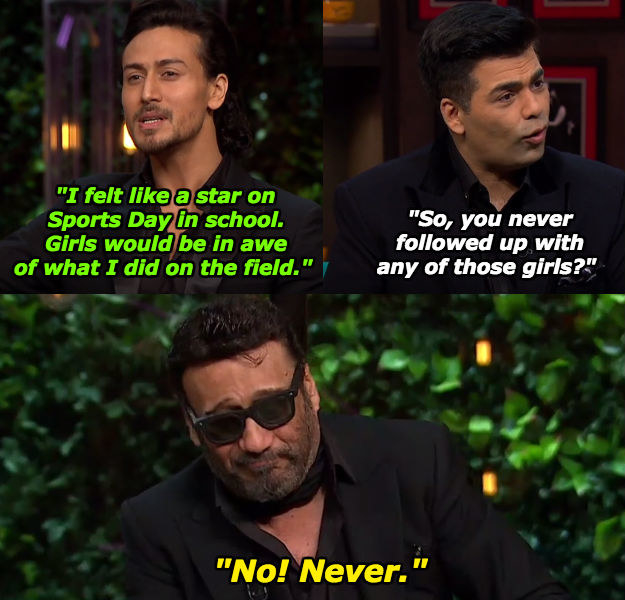 2.

When he acted like a cocky millennial.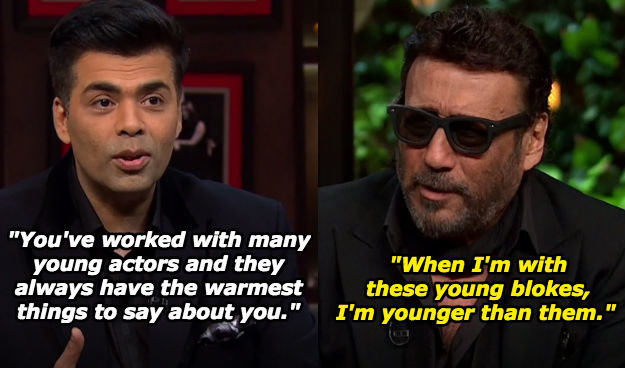 3.

When he was a bit of a cynic.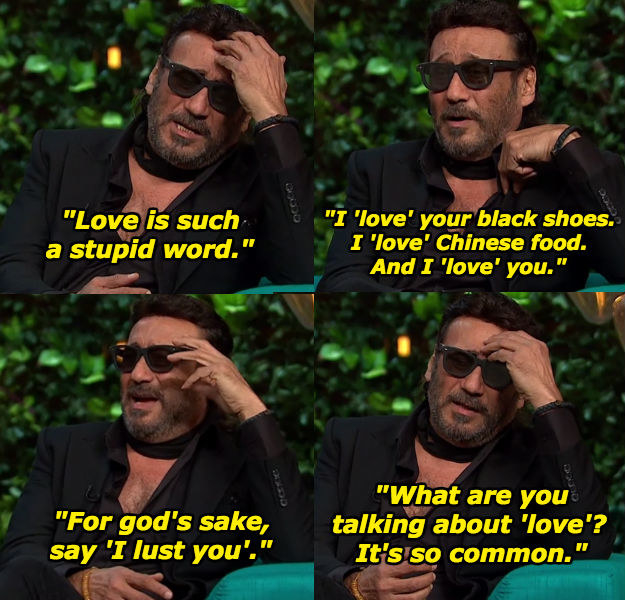 4.

When he tried to embarrass his son a little.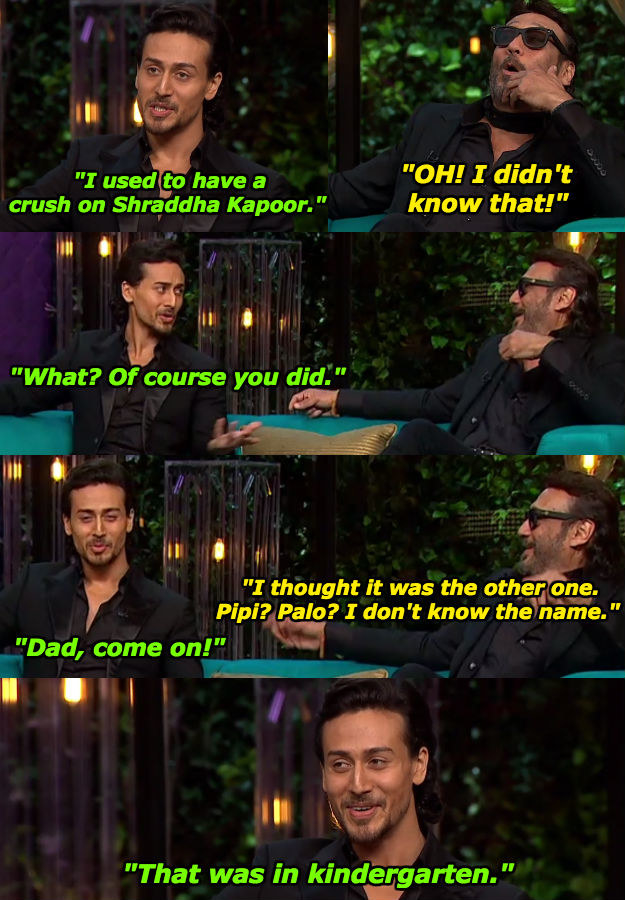 5.

When Karan couldn't handle the topics of discussions between Jackie and Aamir Khan.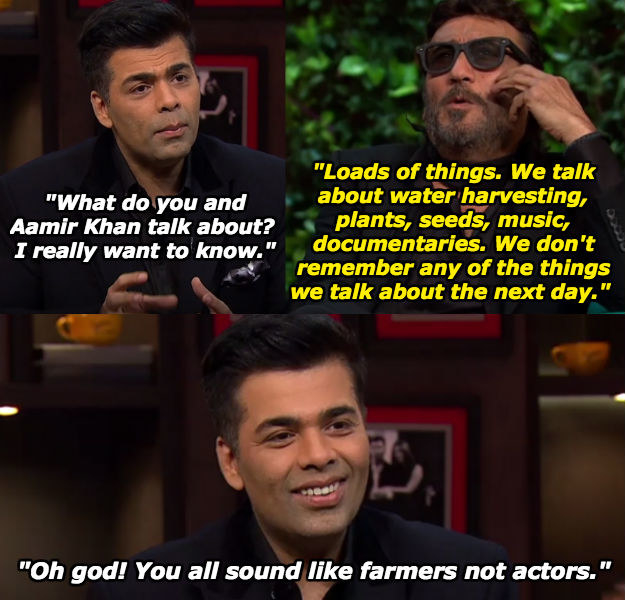 6.

When Jackie just wanted Ranbir Kapoor to have his "happily ever after".
7.

When Jackie echoed everyone's sentiments on Madhuri Dixit becoming Madhuri Dixit-Nene.
8.

When Jackie revealed his full blown obsession with Madhuri.
9.

And when he didn't know how to stop.
10.

When the magnitude of Jackie's Madhuri obsession was truly revealed by this response.
11.

And when Tiger seemed to have some feelings about his dad's Madhuri-oriented rapid fire answers.
12.

When Tiger was every Indian son/daughter.
13.

And when he kinda sorta expressed his heart's desire.
Srishti Dixit is a Bollywood/celebrity writer for BuzzFeed and is based in Mumbai.