Comedian and actor Kapil Sharma was tonight's guest on Koffee With Karan.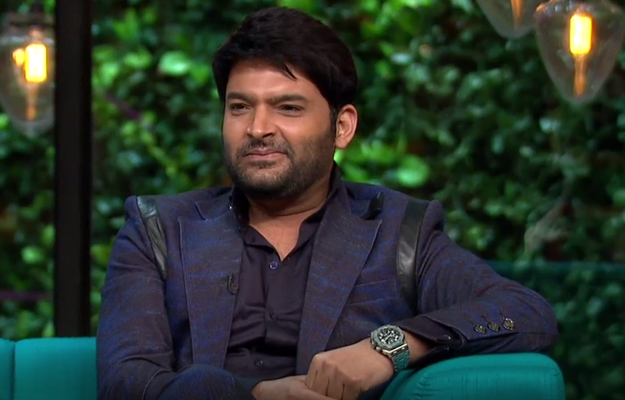 Here are the
supposedly

funniest moments from the episode:
1.

When Kapil couldn't believe the invitation to Karan Johar's show.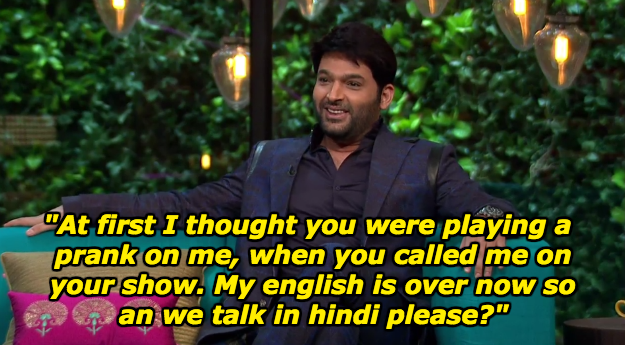 2.

When he had some questions about synonyms.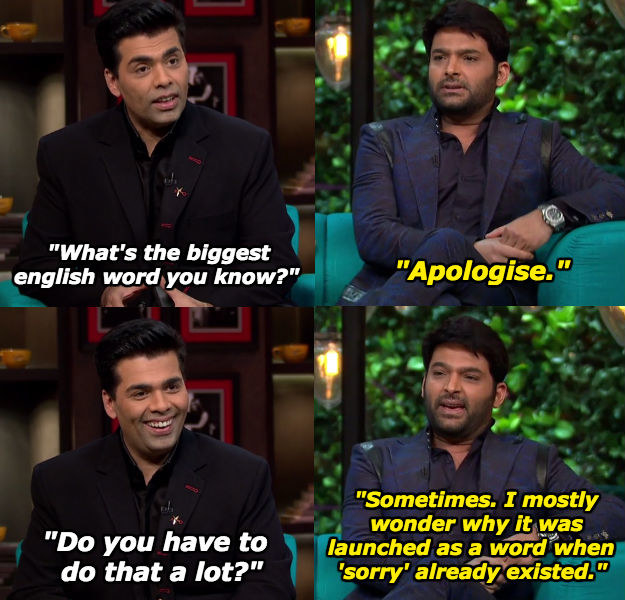 3.

When he was unapologetic about his passion for singing.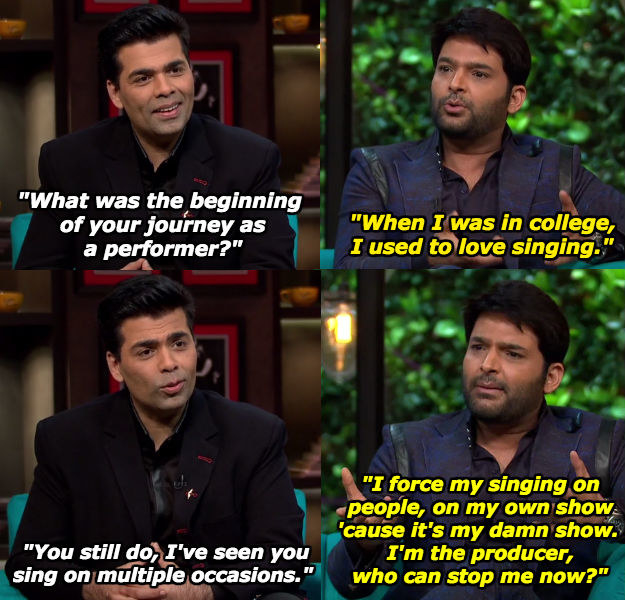 4.

When he spoke of giving up on pursuing playback singing as a career.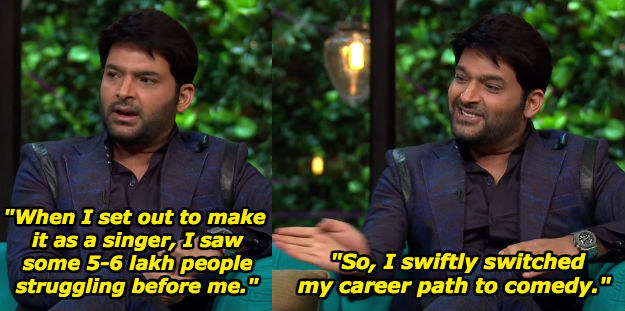 5.

When he told Karan why the former makes him laugh.
6.

When he had a novel idea for our prime minister.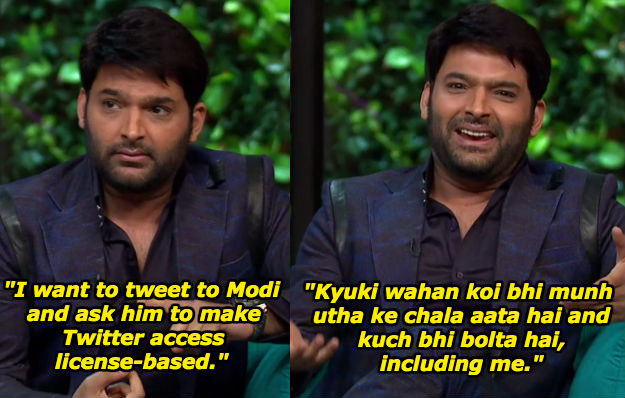 7.

When he really really wanted Karan to take his crush on Deepika Padukone seriously.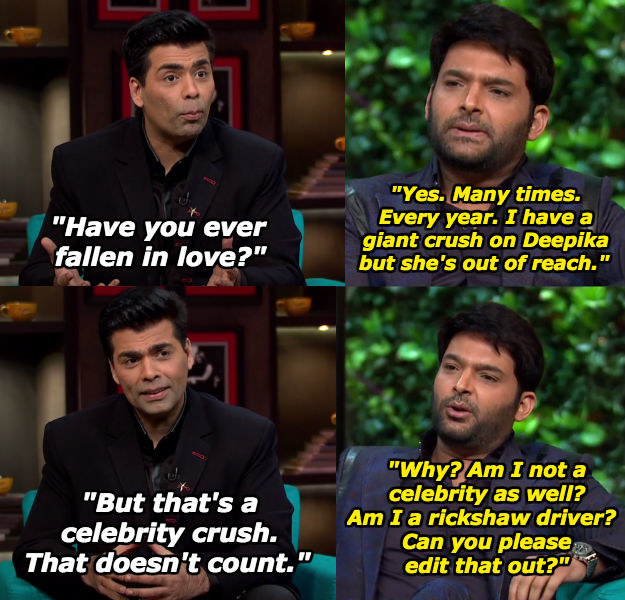 8.

When he curved Karan's personal questions.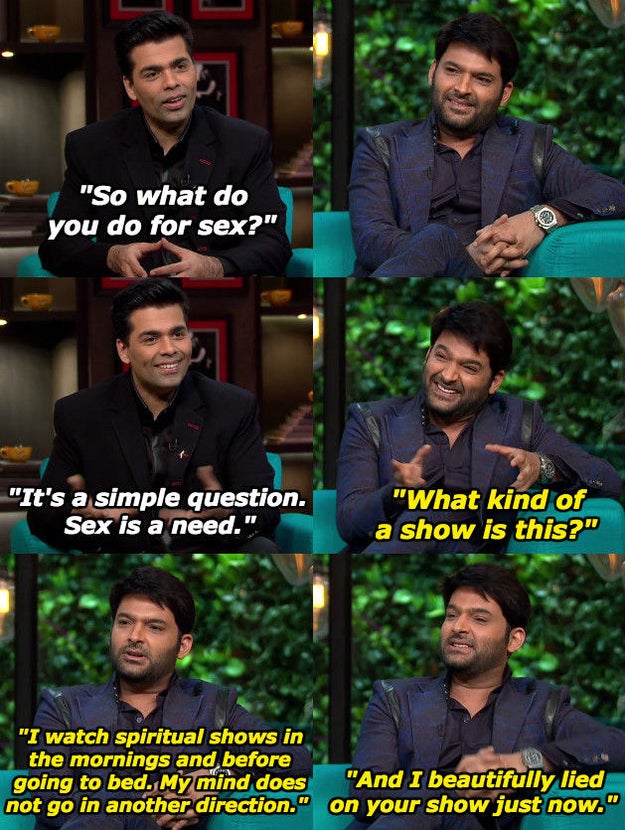 9.

When he recollected gatecrashing SRK's party.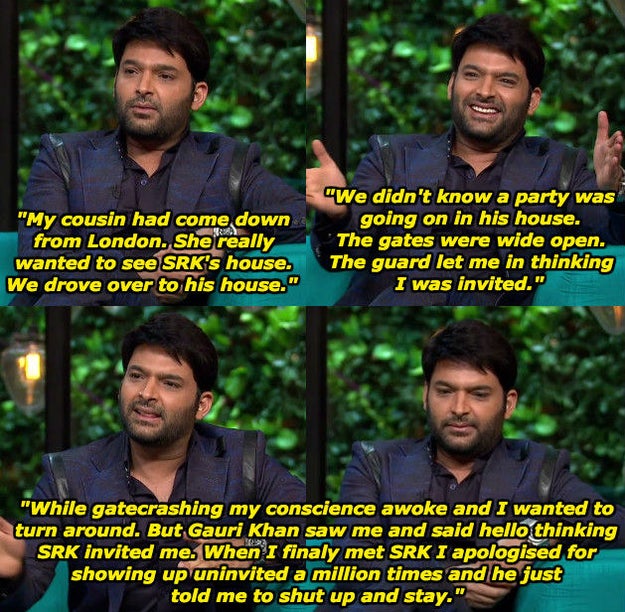 10.

When he talked about impressing girls with his film knowledge.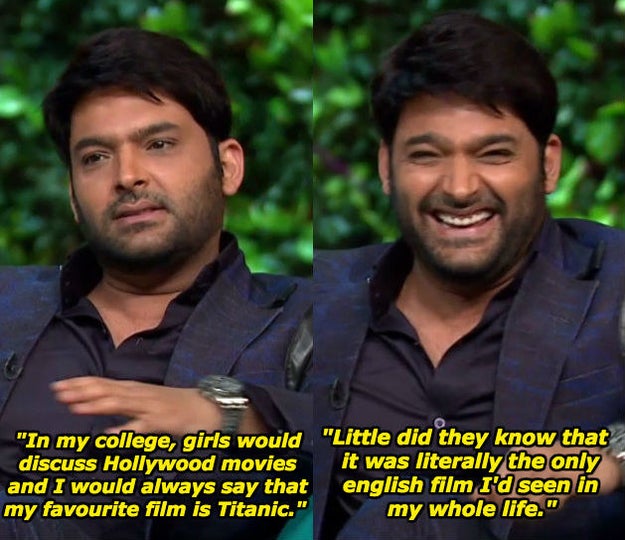 11.

When he wanted to skip.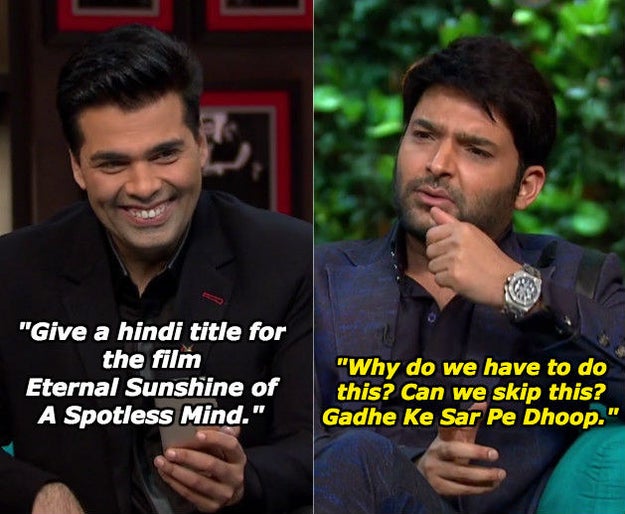 12.

When he made a dig at Kangana Ranaut.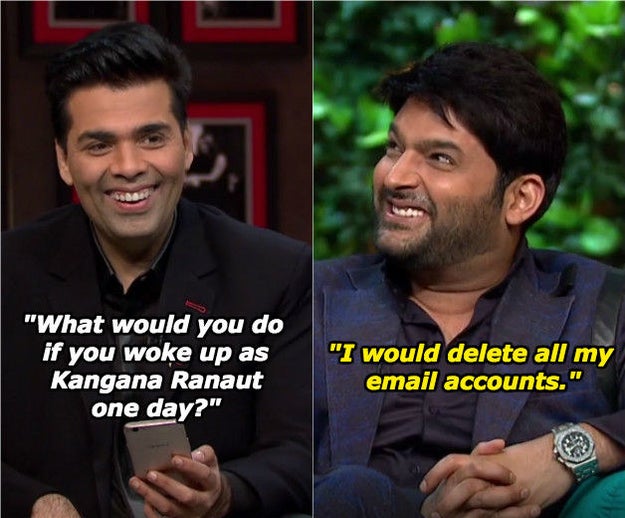 13.

And when he spoke briefly yet candidly of the problems in Bollywood.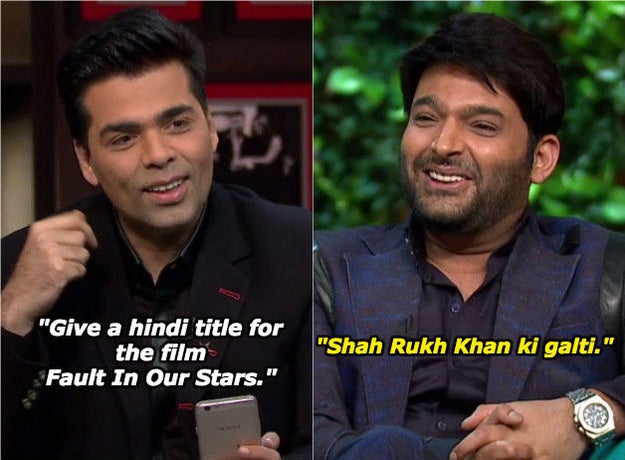 Watch the whole episode here.