At the ongoing Amazon India Fashion Week Autumn Winter '17, Vogue India decided to bring together India's biggest fashion designers to celebrate the sari. Almost 60 creations were showcased on the ramp and here are my favourite sari ideas from the show:
1.
Don't pleat it all the way.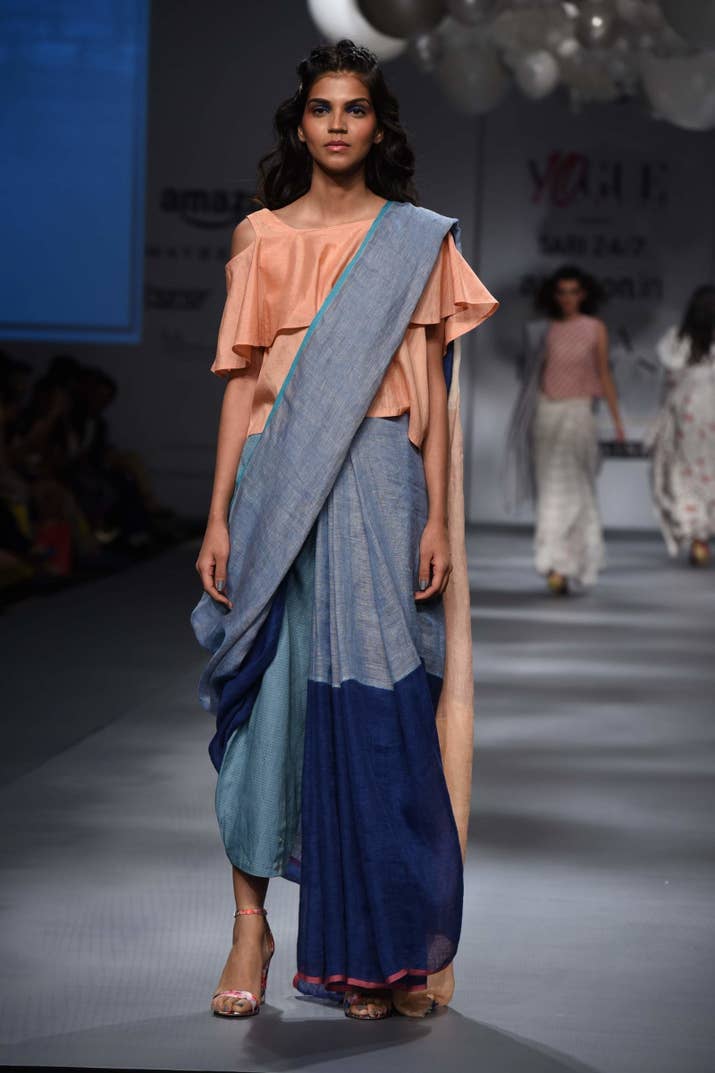 2.
Wear the pallu like a shawl.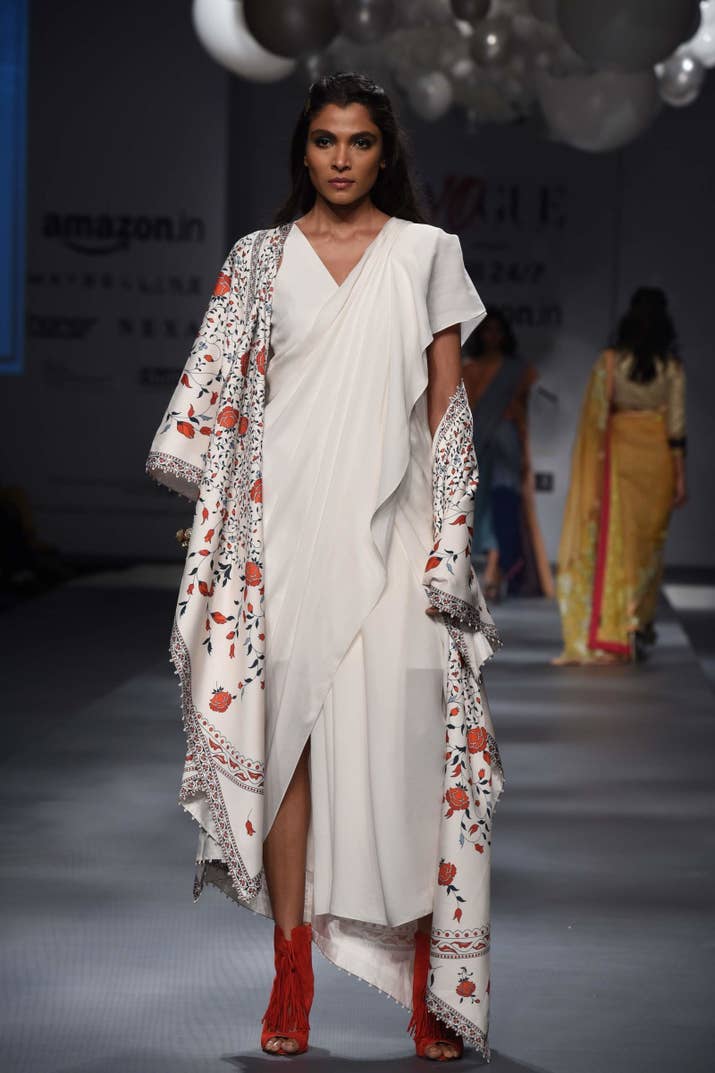 3.
Dress it up with a bow belt and complete the ensemble with a button down.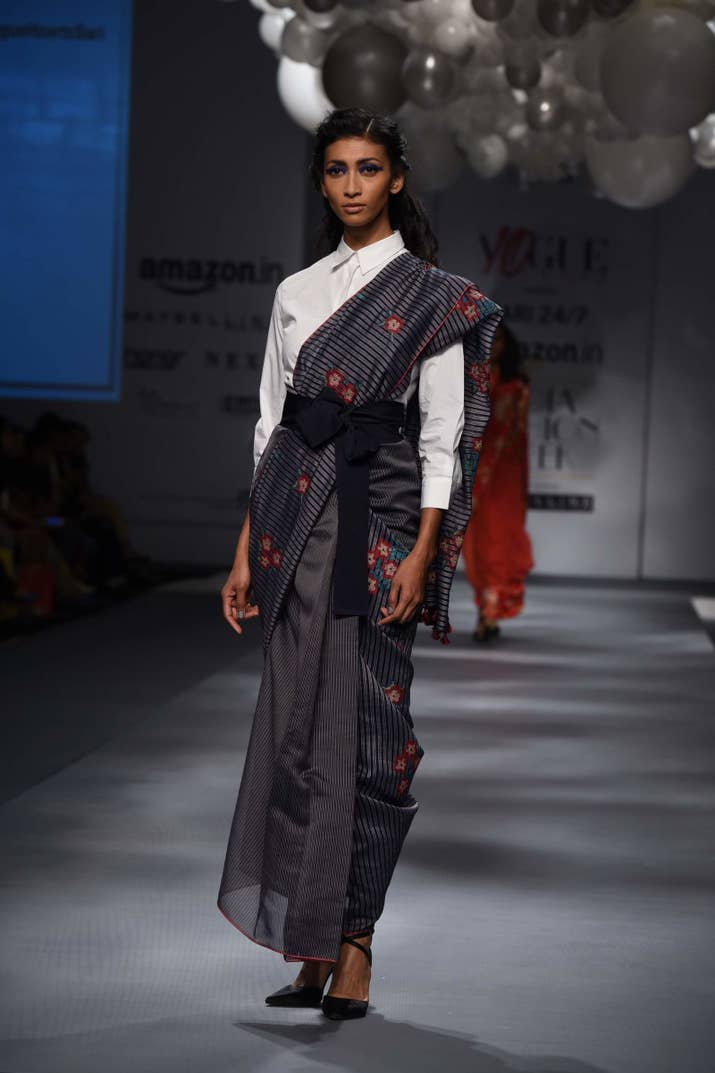 4.
Seriously, any kind of belt with the sari would look baller.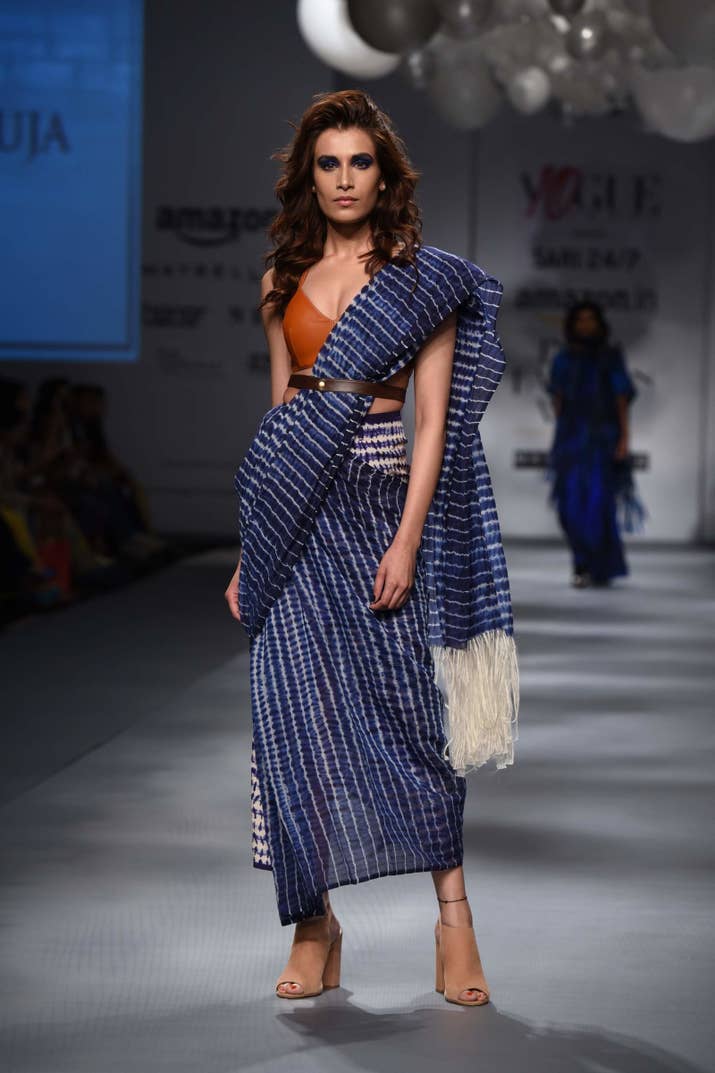 5.
Wear the sari with trousers.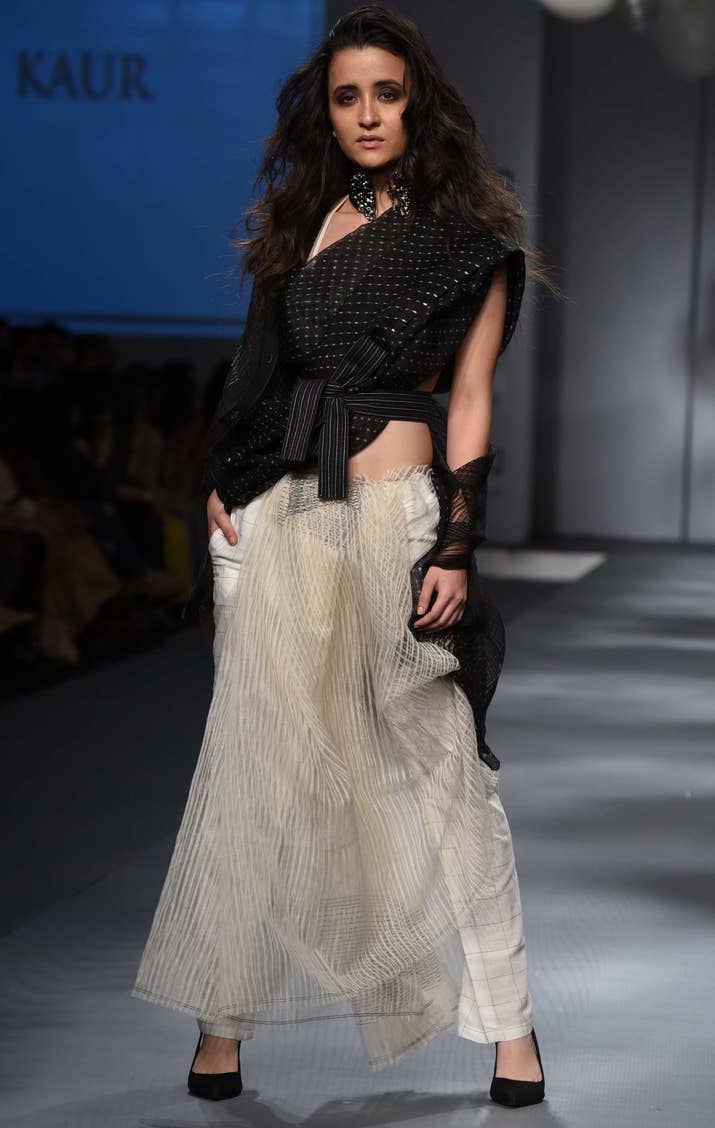 6.
Make trousari a thing.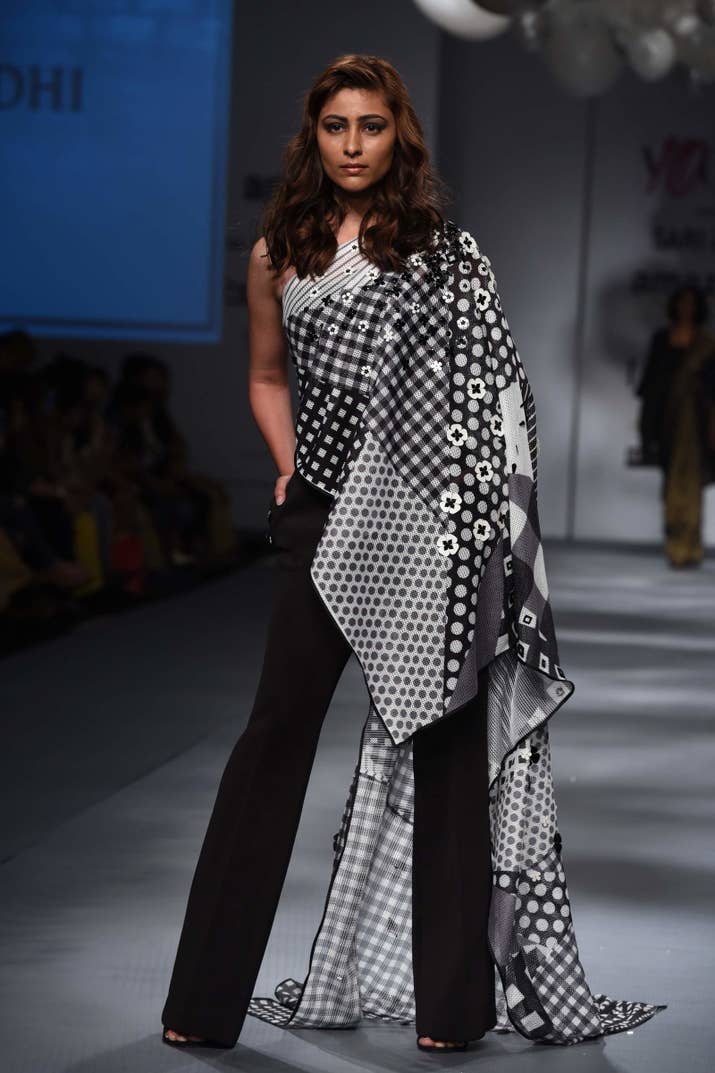 7.
Or you can call it a sarpant if you're kooky like that.
8.
You can cheat a little and pretend like your fanciest bra is a blouse.
9.
Really, go all out with the blouse.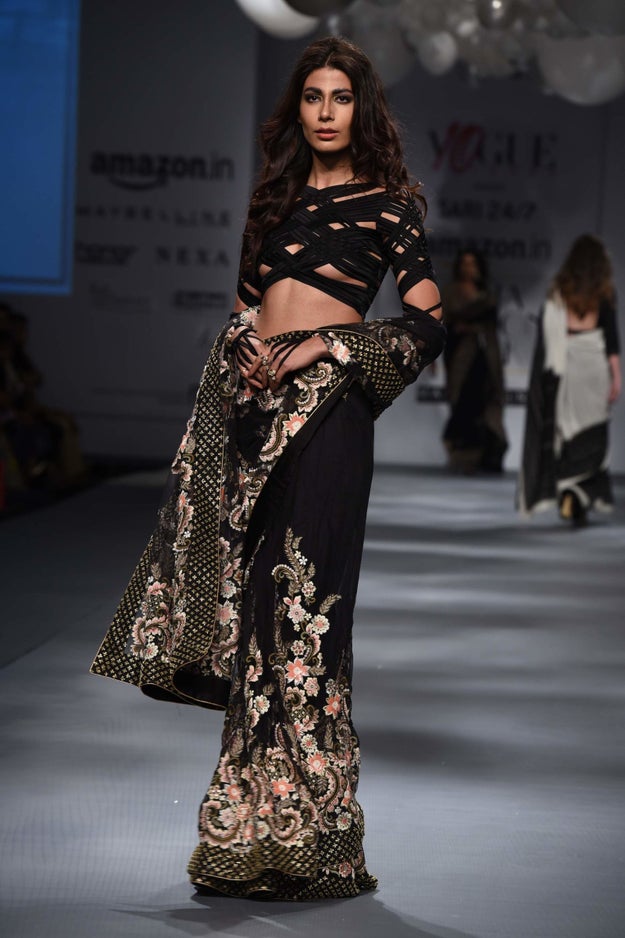 10.
Get in on that fringe dressing trend.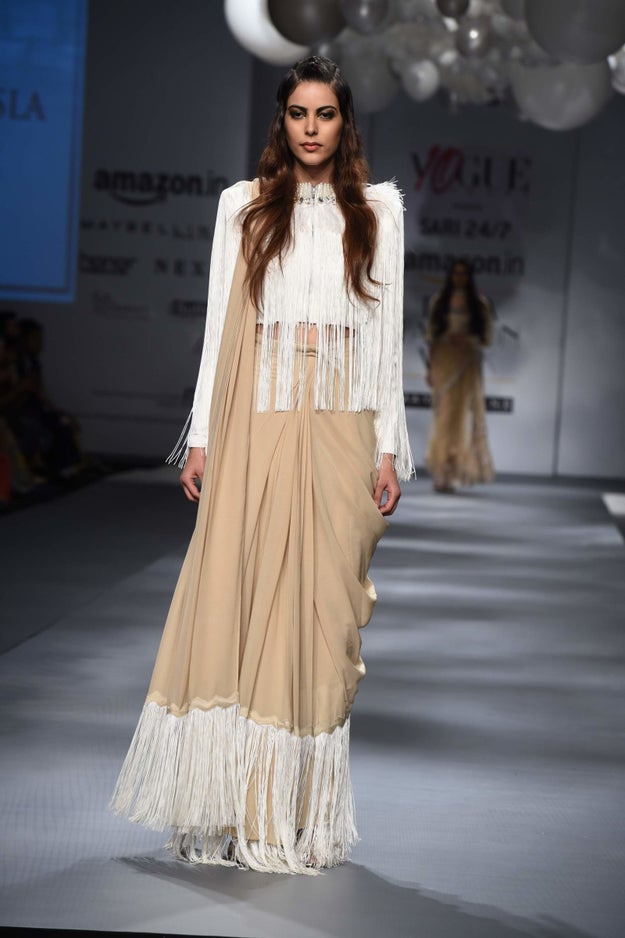 11.
Because it's soooo pretty.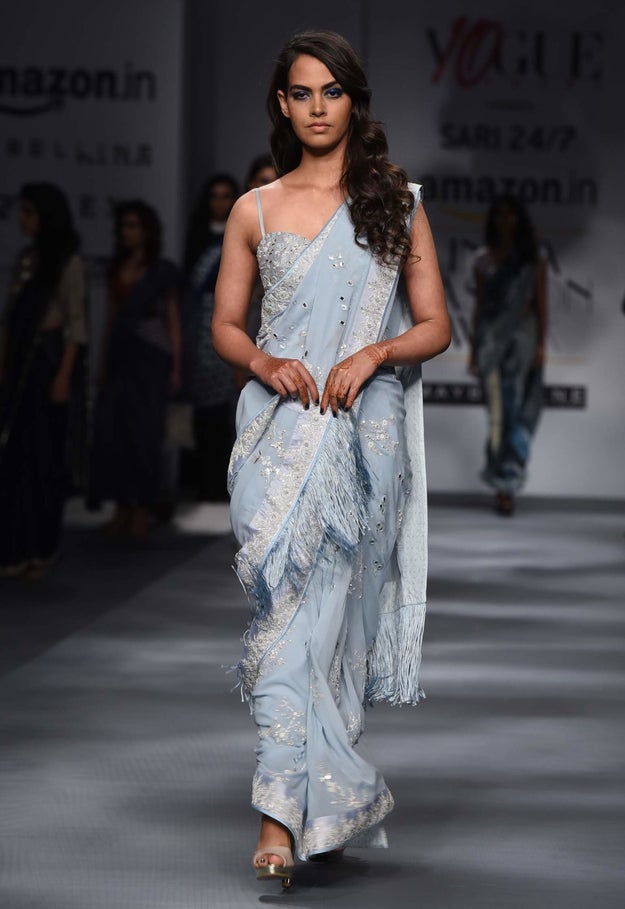 12.
Go a little OTT with the pallu.
13.
Make that pallu a game-changer.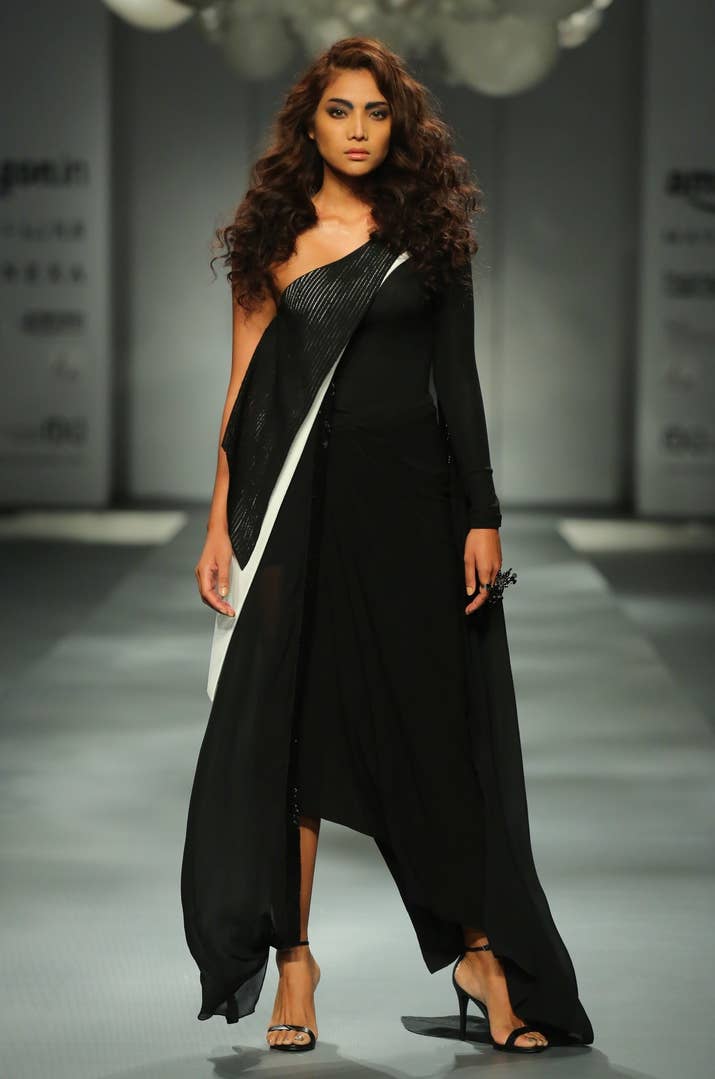 14.
Or do away with it entirely.
15.
Start the gangsta ghoonghat trend.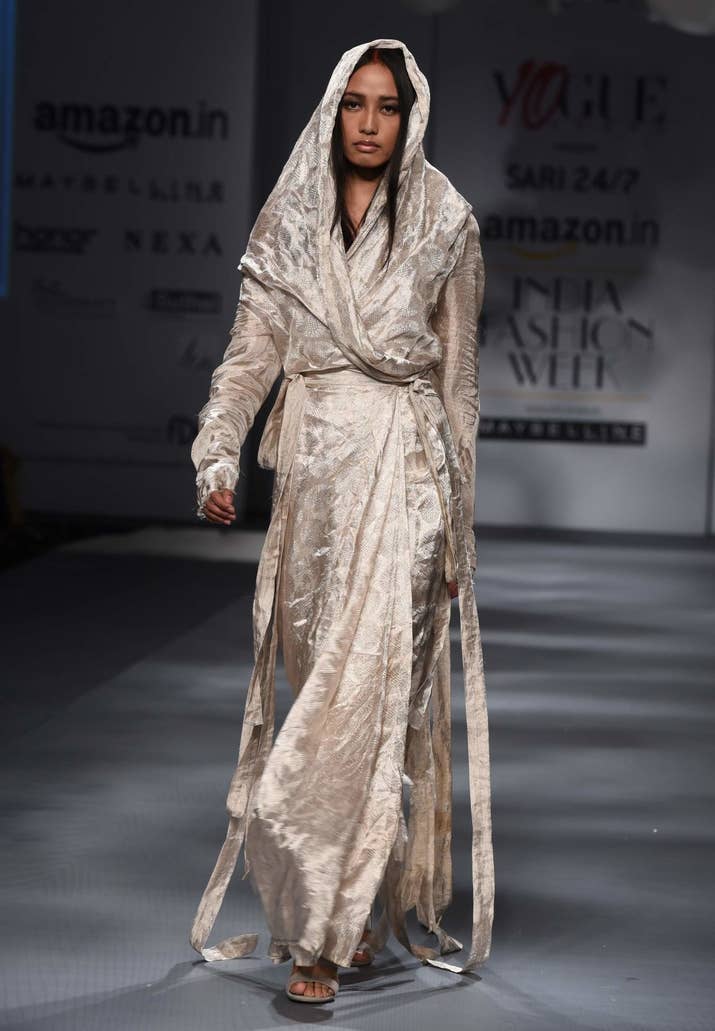 16.
Here's another idea: ditch the petticoat.
17.
Trick them aunties with nude leggings.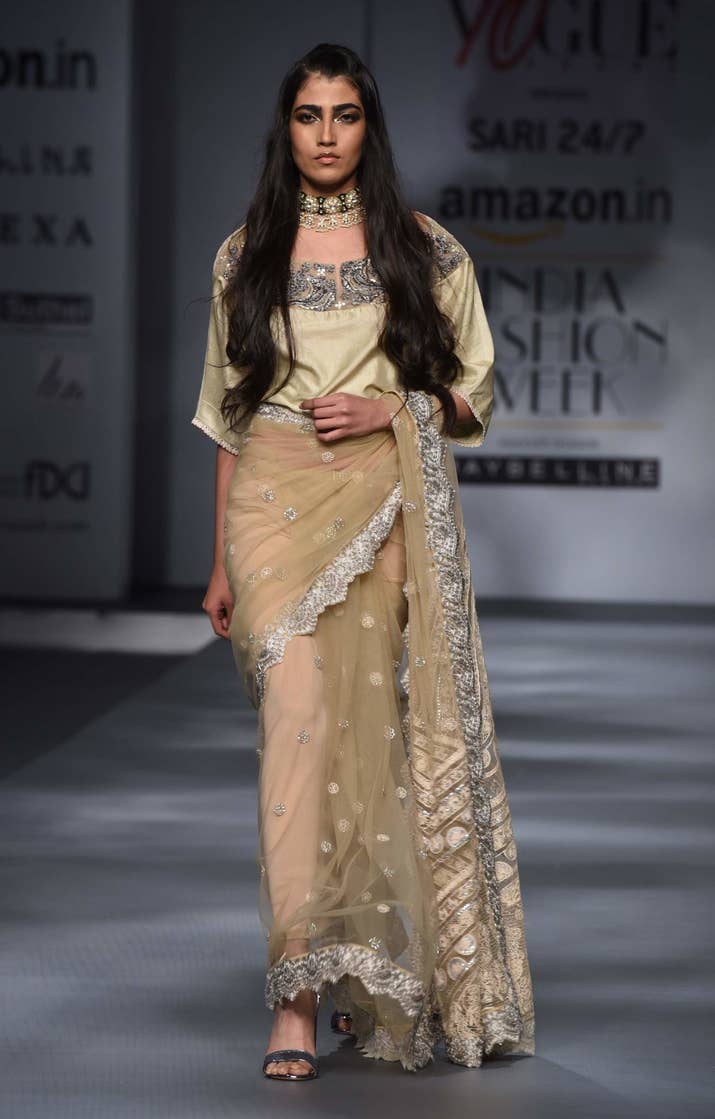 18.
Wear the sari with an actual skirt like how Scottish people would if they wore saris.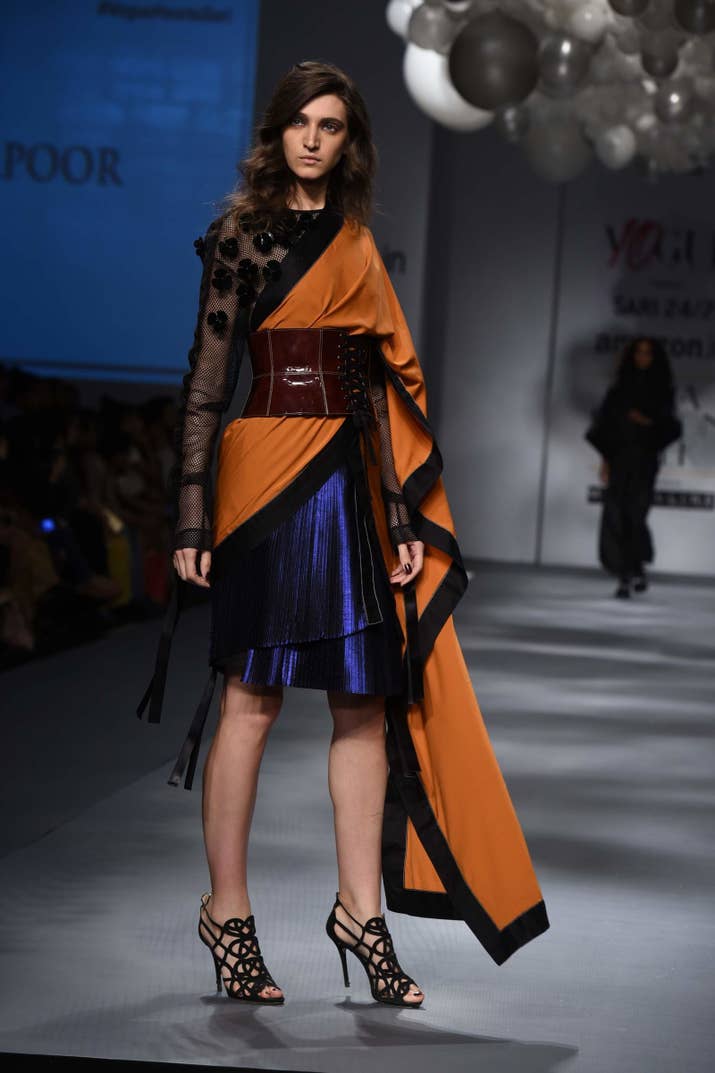 19.
Jackets with blouses sound like a bomb idea, right?
20.
This is your chance to wear all of your dressiest jackets.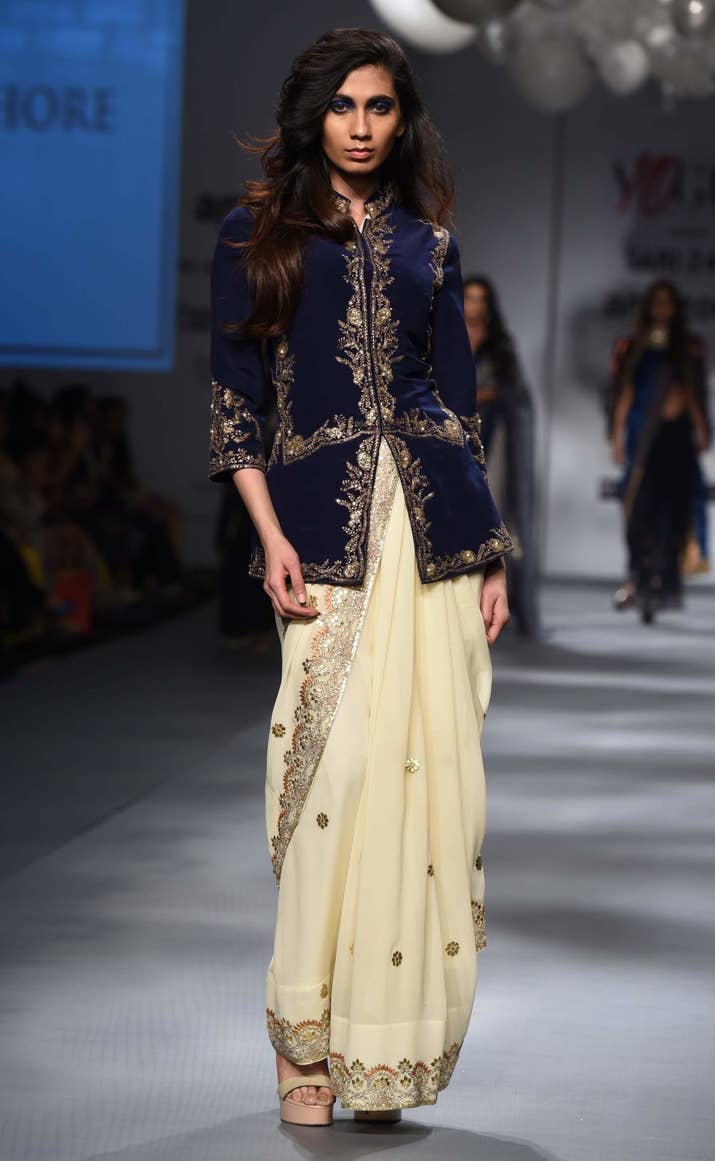 21.
Sky is the limit.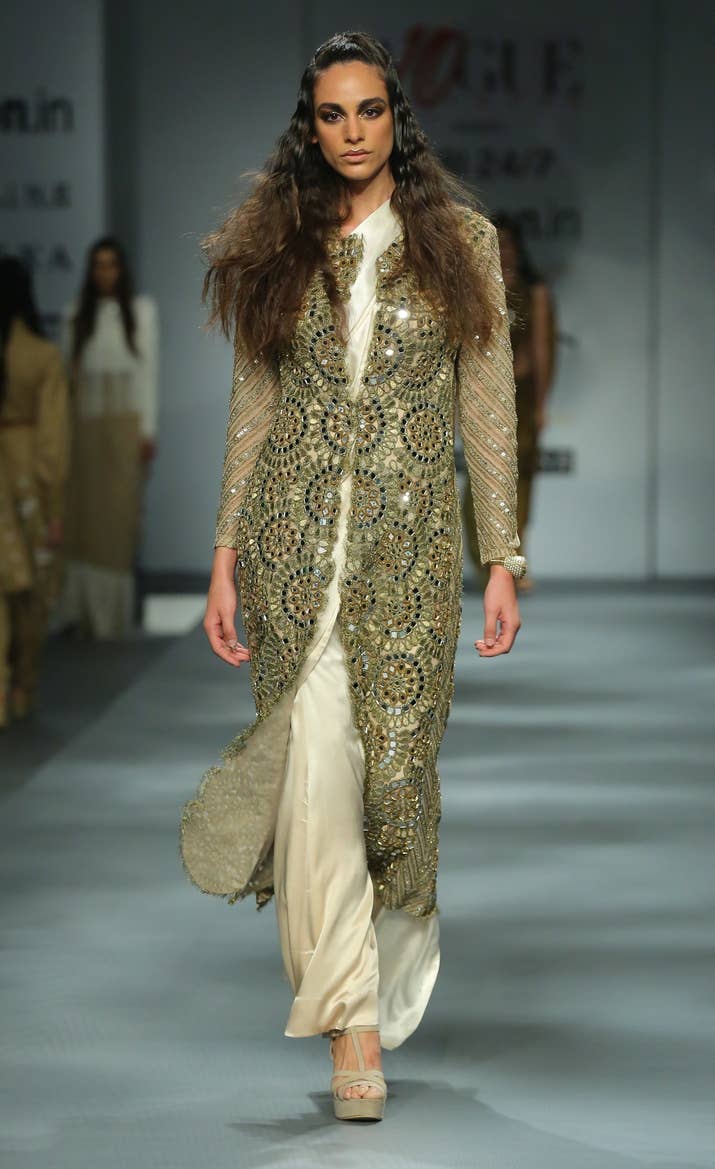 22.
Even shrugs with saris look great.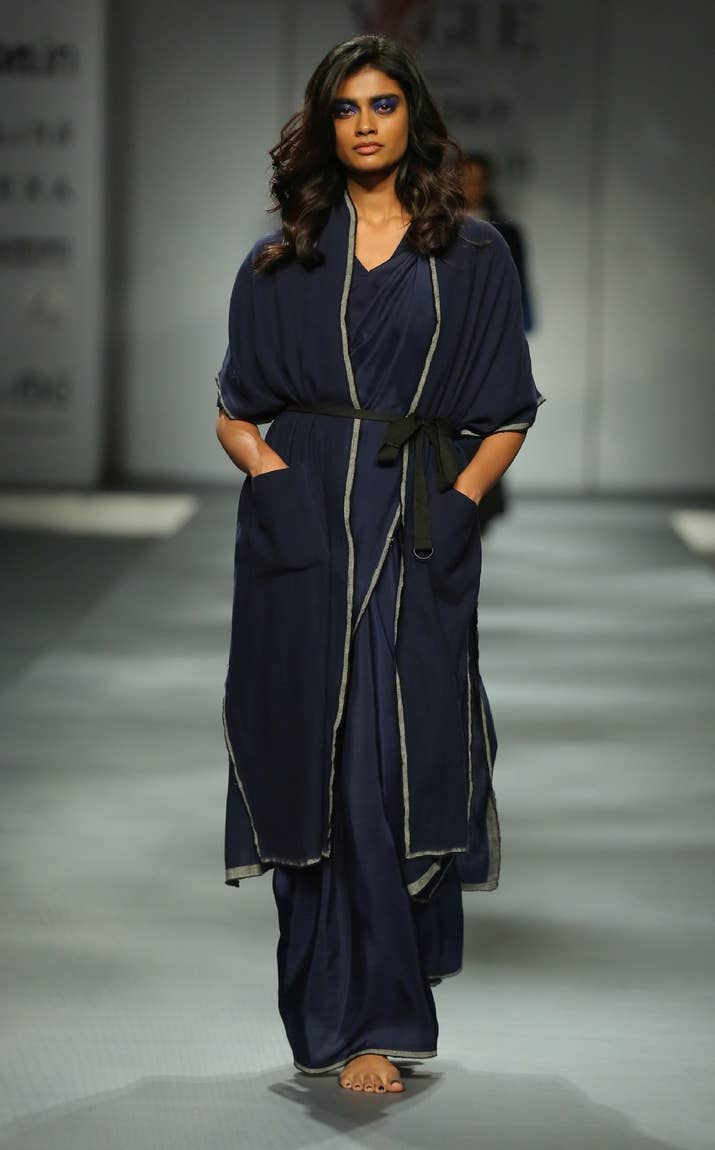 23.
And if you want to go for something more formal, you can go for this.
24.
Recycle your summery top.
25.
Wear some ruffles like a goddamn queen.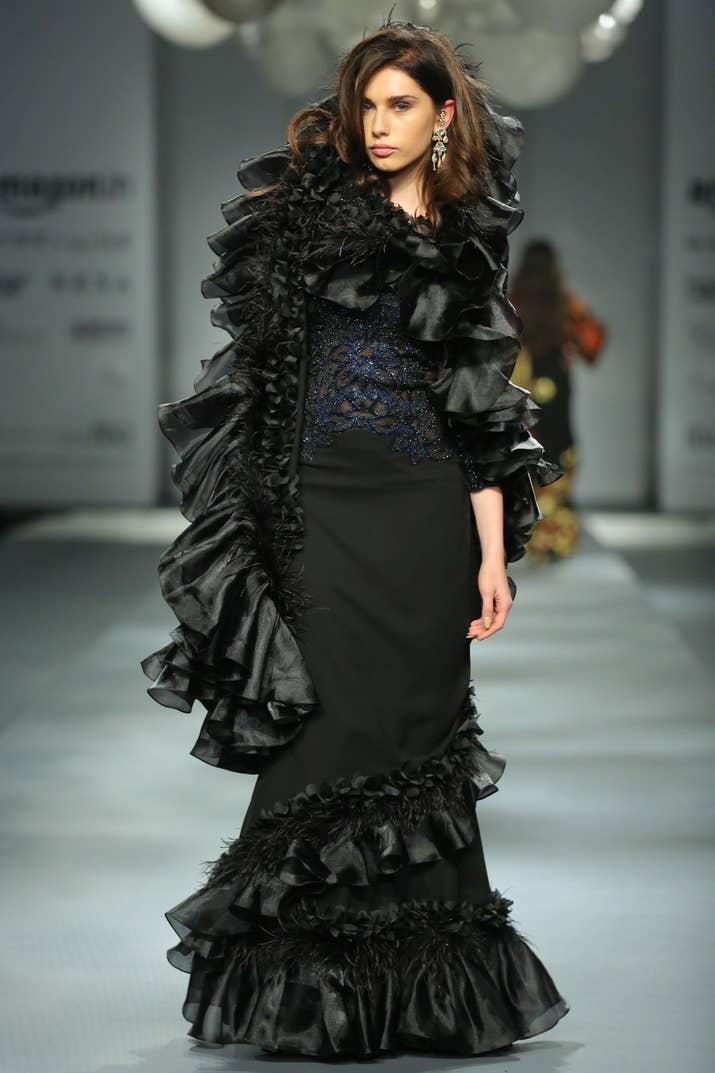 26.
There's a ton of room to play around with ruffles.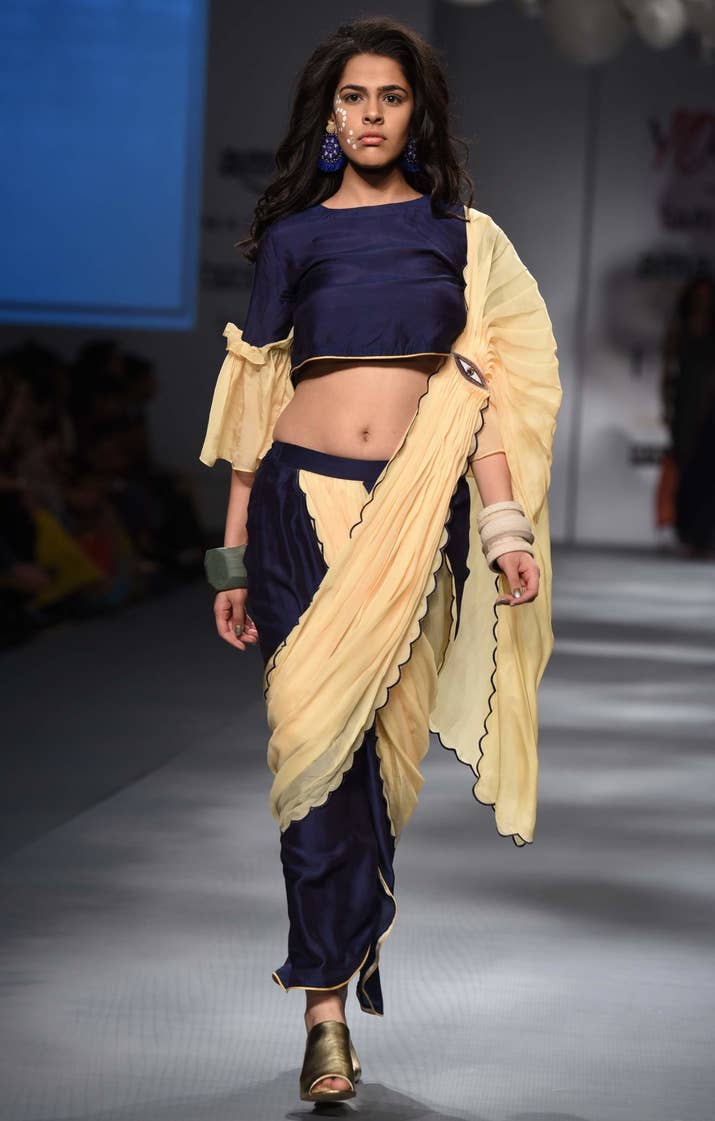 27.
Wear a cutout maxi dress and attach a pallu to it.
28.
And you can do away with pleats entirely.
29.
#NoTripping2k17
30.
Shoulder pads may not be in but you can turn it on its head.
31.
Sky is the limit with the blouses.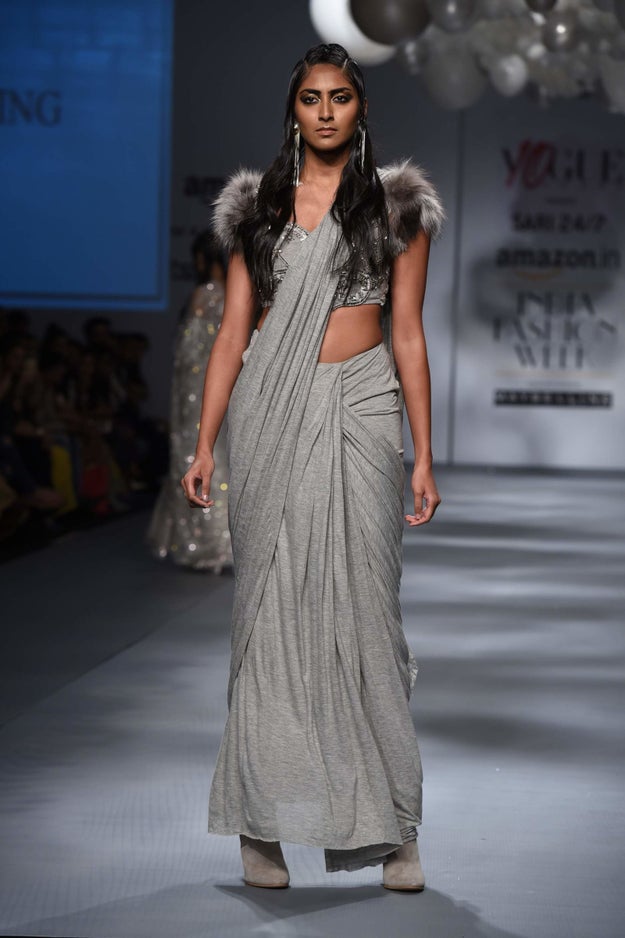 32.
Wearing your pallu like a scarf is unique.
33.
Be unique.
34.
You can put together everything you've just learnt from this post and create a masterpiece sari.
35.
And now that you have a shit ton of ideas on how to reinvent the sari, go forth and shine bright.