Russell Peters' 4-part series on CTV/Netflix, The Indian Detective is a collection of some stock shots that represent the third world side of the Indian country sprinkled with some amateur detective skills that will make you question the concept of this show.
The Indian Detective is an underwhelming show that makes you move your cursor every few seconds and the 44 minutes of the first episode make you think of all the Russell Peters specials that you could have rather re-watched than witnessing this tired travesty.
The 4-part series that recently premiered on Netflix is about an Indo-Canadian detective played by Peters who is an under-performing constable at his day job but while on a vacation to India, his detective skills are a little too much on point. It is pretty natural to expect some humour in a show that has Peters in the lead role but to the viewers' disappointment, the show is not a comedy.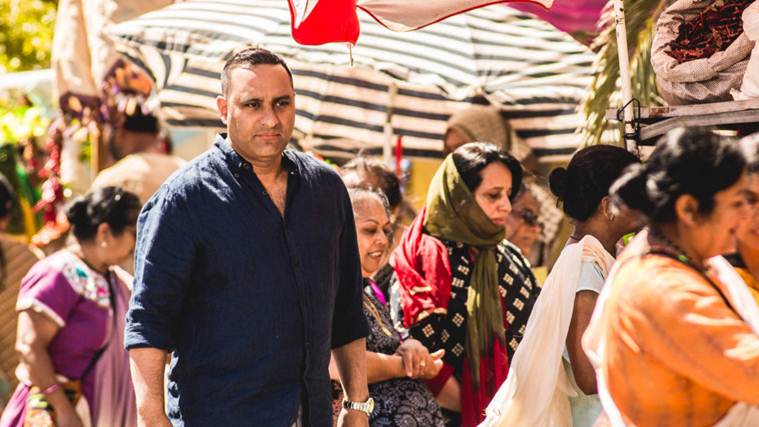 If you love Russell Peters' humour, there is nothing for you here.
What will instead make you laugh are the clichés that have been associated with us Indians since Apu first got popular. These are the clichés that Peters has himself mocked in many of his specials so you wonder if his comic side was just sleep walking through this so-called detective drama.
We wonder if Russell would include the tragedy of this show in any of his specials because the mockery of it would make for some great material on stage. You get a few cow jokes, noisy cab drivers, shoddy law enforcement officials and a whole of supporting actors who speak in an accent that will force you to read subtitles even if you understand Hindi perfectly well.
Peters is a natural in front of the camera and while his presence makes you want to invest more into the show, the vague plot doesn't offer enough to keep us glued. There is a half-baked plot about a Swami's murder in the first episode along with an international cover up that again seems like it was written at the last moment.
Anupam Kher plays Peters' father on the show and William Shatner stars as the cliché villain. While both of them are excellent actors, Kher isn't given much to do and Shatner is utilised well in throwing sharp glances at his henchmen.
The Indian Detective could have been a smart detective drama that spans across two continents but the show comes across as a haphazard collection of events that were just strung together by a team who was there primarily for the pay-checks.