The joy on Shahid Kapoor's face, nowadays, is not only telling of the relief he feels as Padmaavat is finally in theaters, but also of a personal victory, of standing tall in a film with an ensemble cast. Shahid admits playing the subdued, composed Rajput king Maharawal Ratan Singh was a gamble, especially because it was pitted against the aggressive, attention seeking Alauddin Khilji (Ranveer Singh). However, it makes him happy that he could maximise on an under-written character.
In a conversation with indianexpress.com, Shahid Kapoor talks about the challenges of being a part of Padmaavat, the risk involved and how he would have done Khilji differently from Ranveer Singh.
Did you ever feel that Padmaavat will not get released?
Yeah, there were one or two moments when I felt it might not get released. 99.99 per cent I had belief that it will get a release but definitely there came those moments where I wondered if it wouldn't happen. I am still in shock to see that the film didn't release in those four states. It's very shocking.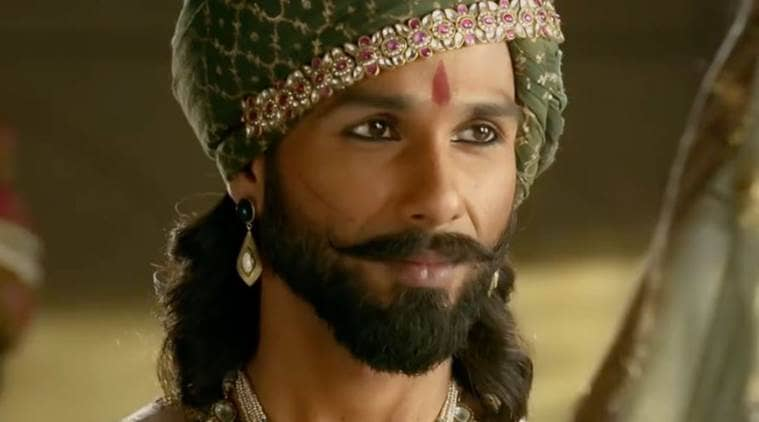 What were the conversations with Sanjay Leela Bhansali and team when the film went through the rough patch?
We all were shocked. Everybody was very disillusioned, disheartened because the intent of the film, in our minds, was clearly to glorify. I wouldn't say just Rajputs, it represents Indian culture because the film is about an invader, who came from outside India and fought a battle against an Indian king and an Indian queen only to acquire the queen. So, the Rajput side of the film represents India. In our hearts, we saw it like that. The intent behind it was only to show the glorious sacrifice that was made and the valour and the grit that was shown when you were pitted against such a large enemy, to hold fort like that and have so much dignity in the way you deal with it.
The only thing we wanted was the film to be seen. Say what you want but first see the film. Don't judge it before you see. It was very tumultuous, extremely difficult. It took a toll on all of us. We all were really praying.
You are quite brave that you chose this role. It could have gone wrong.
Yes, it was very challenging to do this role and film because to begin with Maharawal Ratan Singh is least known of all the three characters. Historically, there's not much said about him. So, you have to introduce to the audience the character in a film, which already has two author-backed roles. To play a character, which is anyway under-played, very internal and not somebody who speaks too much is a challenge. Maybe four years ago, I wouldn't have the security and confidence to take it up. But when it came to me, I looked it like a challenge.
I didn't talk to anybody for two days after the film. Actually, for one-and-a half years while this film was being filmed, you would have observed that there was no interview of mine, where I spoke about my role. I never even said that he was the hero of the film because I didn't want people to feel anything before seeing the film. It shouldn't have looked like 'because he is doing the film, so he is calling himself its hero. So, does that mean Ranveer is not the hero?' I didn't want any of those controversies. I wanted my work to speak for itself. I waited for two days after the release to step out and meet people because I wanted to know if my effort would be felt by the audience.
The role of Maharawal Ratan Singh was uni-dimensional and didn't have as many layers as your performance added to it. Do you also believe your performance lifted a character, which wasn't meaty on paper?
I have to give a lot of credit to Sanjay sir. It is not possible for me to pull this role off without his support. Having said that, it was the most limited among the three characters in terms of range and it had a defined space. I had to somehow max that space. Like I said, the space we were talking about was not noisy, it wasn't jumping out of the screen. It was pitted against a character, which was like that, which was all there, asking for attention. And here's a character, which is saying without actually saying anything. So, that was the biggest challenge.
Hence, I said a few years ago I wouldn't have that confidence, especially because I am the newest entrant in this team. There are certain actors and filmmakers, who gel with each other and bring the best out in each other, and I know this team does that for each other. So, to enter that role with that team in that stage of my career, most people would say was the most stupid decision of my life, but I felt it was the toughest decision of my life.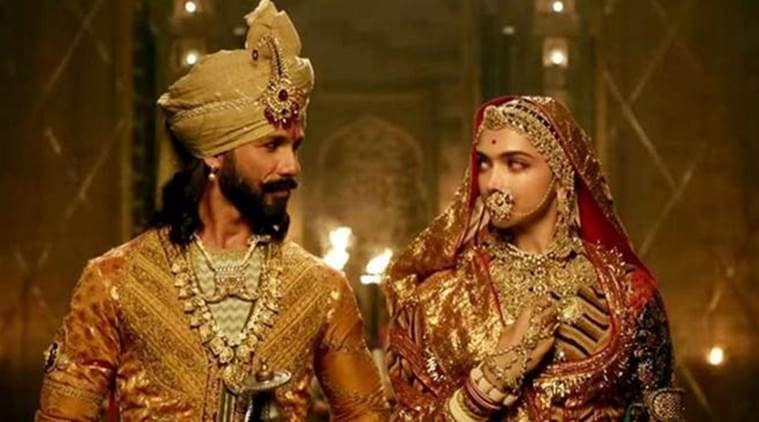 What gave you that confidence?
I knew this opportunity was very tricky and it can go horribly wrong. I didn't need to do that to myself because I am coming from Haider and Udta Punjab, and people really think I am good. But I need to participate in this film because the opportunities that will come to me will become bigger and also I felt strongly is that every actor that has worked with Sanjay sir, he has taken them five steps ahead.
There's a sudden jump in people's perception, and the number of people they reach out to, and I wanted to be that guy because I knew I was the hero of the film. Of course, the role is difficult but I was the hero of the film. I wanted that and I knew I would have to give a big test for a big outcome. And I knew it wasn't a 'single hero' film but for me always, the tests have been difficult, never easy.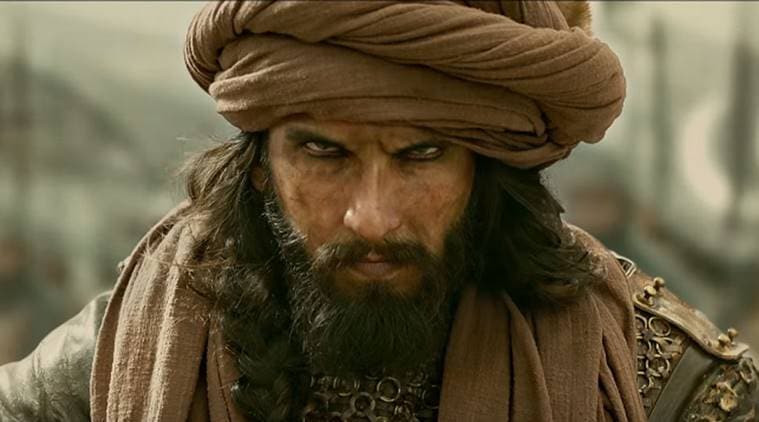 Did you ever feel like playing Alauddin Khilji?
Who wouldn't want to? Which actor wouldn't want to play that character? Years ago, I watched Ranveer's episode of Koffee with Karan where he said, 'I would have done Kaminey better than Shahid.' So, every actor has that thought that had I been in the role, I would have done better. I will say, had I been there, I would have done it differently. I don't want to get into the specifics of it but I think we are very different actors.
Nobody can take credit in this film. Sanjay Leela Bhansali is the hero of every film that he makes. If a character is larger than life, it's because of the way he has presented it. If a character is subtle and underplayed it's again because he wanted it to be like that. If a film is doing Rs 300 crore of business, it is because of how he made it, because none of us have that. Nobody can say, 'The film is successful because of me or it's good and getting so much of love because of me.' It's Sanjay Bhansali first and everyone comes later. Everything in the film is driven by him. So, the interpretation of the characters is also largely governed by him.
Padmaavat has led to the debate on the Jauhar, while also inviting criticism for apparent glorification of the archaic practice. How do you respond to the criticism?
I respect everybody's point of view. Film should be seen in the context of the time, the socio-cultural atmosphere, the reason why the act was committed, whether it was enforced and why is a certain character in our history viewed in such a glorious light over so many centuries. People still pray to her. If it wasn't worth glorifying, why would people pray to her? What was the choice for that character? To let a plunder come and do what he wants or hold your dignity and walk away? That's the context of the film. We have shown it is a period film beyond that what can a filmmaker do? Everybody has the right to their opinion.