Bollywood megastar Amitabh Bachchan was admitted to Lilavati Hospital on Friday evening for a routine checkup.
He was discharged after the checkup and as he returned home with son Abhishek Bachchan, the 102 Not Out actor penned a poem about his visit to the hospital on his blog.
In the poem, he compared the doctors who treat human beings for all kinds of diseases to God and wished for their well being. Later in the poem, he talked about his experience with the photographers who were gathered outside the Lilavati Hospital to click a photo of him. He expressed his fear of going blind because of the flashlight of the cameras.
Explaining his medical condition, Ravishankar, CEO of the Lilavati Hospital, told IANS. "Mr Bachchan came for a routine check-up and went home."
The actor, busy with his work commitments for 102 Not Out and Thugs of Hindostan, has been complaining of aggrravated pain in the shoulder for a while. He has also been doing a lot of late night shoots and recording sessions.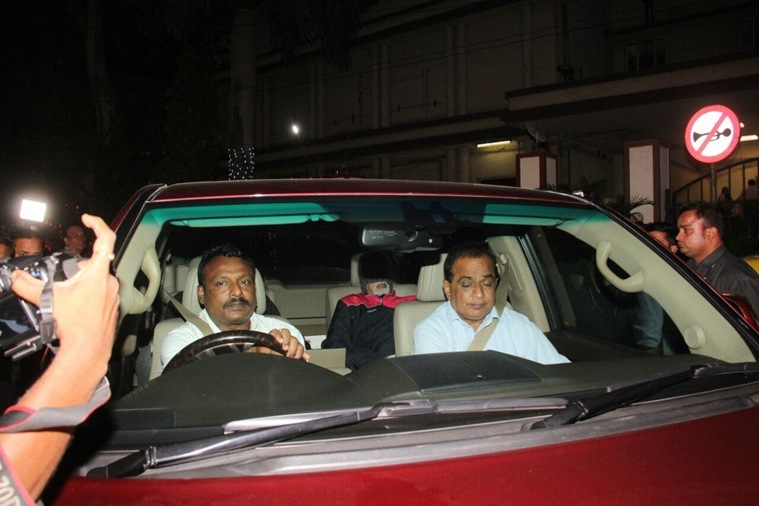 (Photo credit: Varinder Chawla)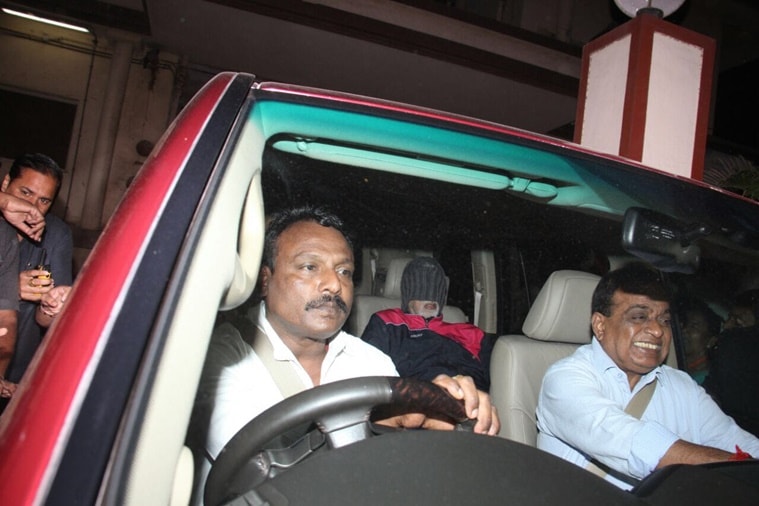 (Photo credit: Varinder Chawla)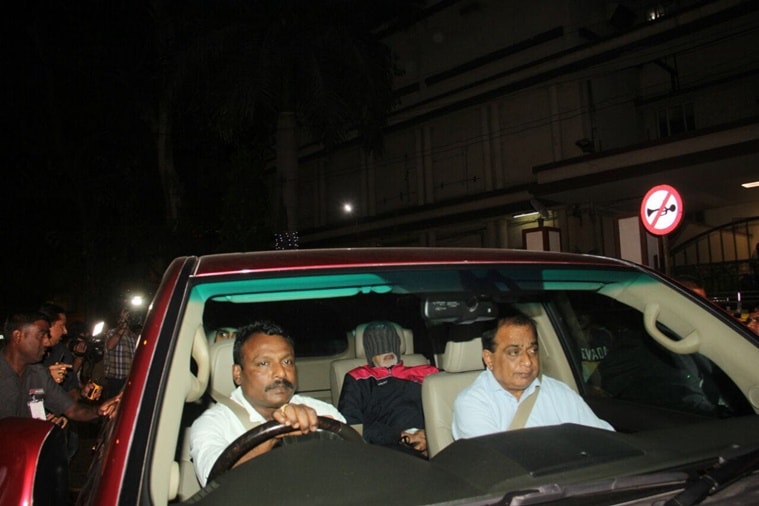 (Photo credit: Varinder Chawla)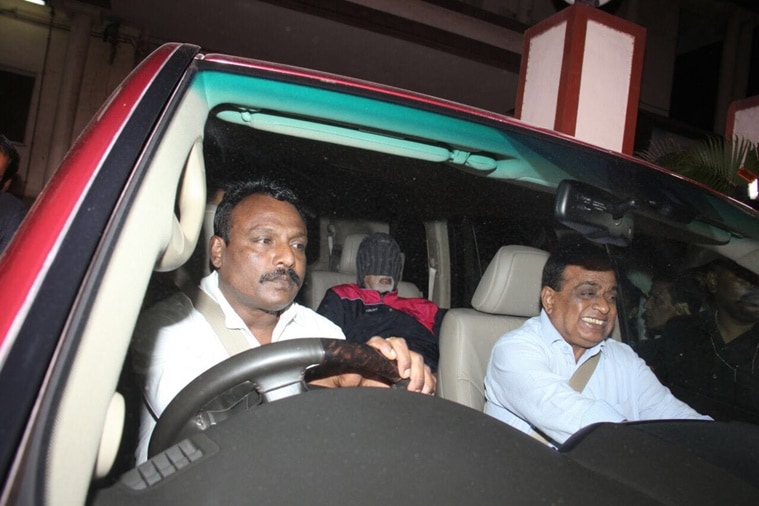 (Photo credit: Varinder Chawla)
After returning from the hospital, he even shared his look from his movie 102 Not Out and tweeted, "T 2609 – BAAADDUUMMMBAAAAAAAAAAA !!! YO .. !!"
On Friday, the teaser for Amitabh Bachchan's upcoming film 102 Not Out was released online. The film stars Bachchan as a 102-year-old man with Rishi Kapoor playing his son. This morning Amitabh had tweeted after he returned from an all-night shoot for his upcoming film Thugs of Hindostan. The actor shared on Twitter, "T 2609 – Just back from an all night shoot for TOH .. now to bed and slumber .. love"
(With inputs from IANS)