At the heart of Hrishikesh Mukherjee's charming Guddi, an ode and indictment of Bollywood in equal parts, lies a suggestion that cinema is a beautiful illusion.
Those actors who play bad people on screen, the 1971 slice-of-life comedy counters, are not necessarily all that bad in real life. Hrishida cites Pran as an example. Guddi, the star-struck girl-next-door played by Jaya Bachchan, is terrified of Pran's scheming screen villainy. She warns her matinee idol Dharmendra to stay clear of him. But Dharmendra laughs it off, explaining that Pran, contrary to popular perception, is a gem who goes out of his way to help friends and colleagues. And indeed, he gives away his cigarette packet to a spot boy on the sets and later, gifts an expensive watch to Dharmendra. "This man's a Hatemtai," Dharmendra says, marvelling at Pran's generosity. This scene from Guddi perfectly illustrates Pran's position in Hindi cinema, the ultimate screen baddie who gave the screen baddie a good name.
As we remember Pran on his 98th birth anniversary today, what springs to mind immediately is his clean and gentlemanly image in an industry riven by controversies and scandals. This was a man who belonged firmly to the old-school, a key member of that extraordinary league of gentlemen that included such Rat Packs as Ashok Kumar, Dilip Kumar, Dev Anand and Raj Kapoor. He had a special bond with them, as they (except Ashok Kumar) all shared a common North frontier ancestry.
A dandy from Lahore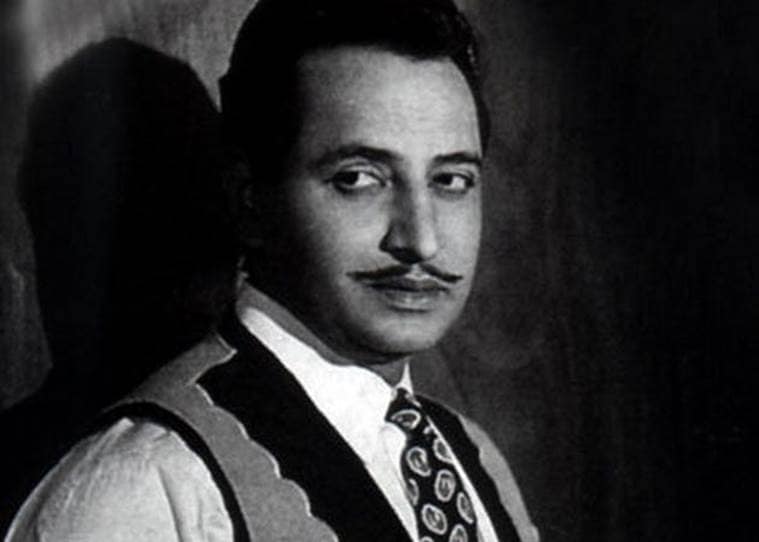 Born Pran Krishan Sikand in the Ghalibian Delhi, he lived and worked in Lahore for a time having debuted in Punjabi films. Pran, in fact, initially worked as a photographer's assistant and was discovered by writer Wali Mohammed Wali at a paan shop! He would have continued to live in Lahore if Partition hadn't displaced him. According to Saadat Hasan Manto, Pran "was a handsome man" and quite well-known in Lahore for his "impeccable clothes and the most elegant tonga in the city which in those days he used for joyrides." On the recommendations of Manto and the elusive actor Shyam whom Manto has since immortalised, Pran received a life-changing call from Bombay Talkies.
The film in question was Ziddi, co-starring Kamini Kaushal and Dev Anand who, incidentally, would go on to become a lifelong friend. Anand and Pran acted in a number of hits, all the way to the 1970s – Joshila, Johny Mera Naam and Des Pardes. Pran and Dilip Kumar were also a hit combination. Who can forget the oppressive Gajendra striking terror into the weakling Ram's (Kumar) heart in Ram Aur Shyam? Or Madhumati? Pran, however, ranks Dil Diya Dard Liya as a personal favourite with Dilip Kumar. Pran's association with Raj Kapoor is equally memorable. From Aah in 1953, in which Kapoor gave Pran one of his earliest "good man" roles to Bobby in 1973 in which he plays the debuting Rishi Kapoor's strict father, Pran and RK made for a dream team. As Kapoor once put it, "He's a very fine actor – not bound to any old traditions of acting."
Making the Bollywood villain 'stylish'
Indeed, Pran had a style very much his own. One of the many mannerisms about him that the masses loved was his chic style of dressing (his suave zamindars and rich princes had a taste for the good life, after all) and the way he smoked – second (or Sikand?) perhaps only to Ashok Kumar who made smoking a cigarette on screen seem utterly fashionable. Pran redefined the Hindi film villain, making him stylish and gentlemanly. And the many who followed – Ajit, Amrish Puri, Prem Chopra and Gulshan Grover to name just a few – owe him a huge debt.
By the late 1960s and 1970s, Pran underwent a remarkable reinvention. The man who made a career terrorising some of our most favourite screen idols switched to character roles. It's a tribute to Pran's versatility and personal goodwill that the audience accepted this switch so easily and naturally, as if he was never the dreaded villain the viewers had once loved to hate.
A man of many getups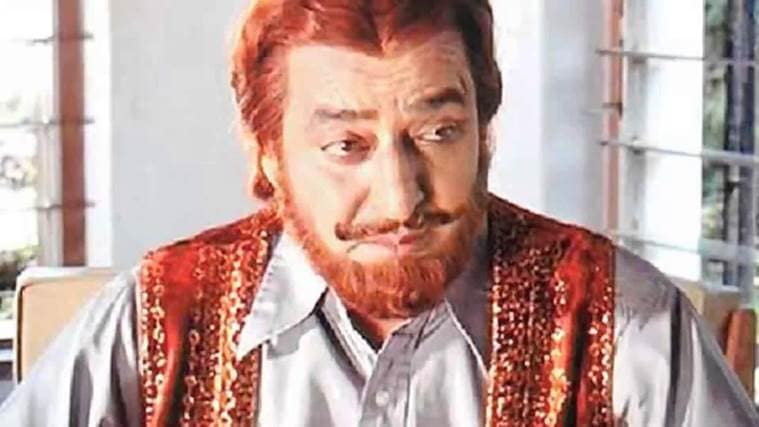 He was much-adored in Zanjeer as the Pathan Sher Khan who becomes Amitabh Bachchan's (Vijay) unlikely ally in his personal vendetta while Manoj Kumar's Upkar was a turning point towards a lifetime of memorable character roles. Two crowd favourites remain Victoria No 203, in which he joined hands with old friend Ashok Kumar to churn out an enjoyable buddy comedy and Amar Akbar Anthony, as the family patriarch complete with an Abe-inspired beard.
For a character actor, it is unusual that Pran left behind dozens of hit numbers picturised on him. These include Zanjeer's Yaari hai imaan, Upkar's Kasme vaade and Victoria No 203's Do bechare. Majboor's Daaru ki botal, with its Christian and Konkani inflections and Kasauti's Hum bolega toh with his playful Nepali impression, deserve special mentions.
In a prolific career spanning nearly half a century, Pran has alternated between many getups, looks and accents to bring alive hundreds of screen characters. Whether Raaka, Michael, Gajendra, Malang Chacha, Rana or Kishenlal, successive moviegoers have time and again discovered something new about Pran and his novel approach to his work. He's a mainstay in the minds of Indian audiences, a permanent fixture without whom our memories of Hindi cinema would remain simply incomplete.
(Shaikh Ayaz is a writer and journalist based in Mumbai)