Anushka Sharma and Virat Kohli's wedding pictures were a sight to behold and since then, the couple has started showing their appreciation and love for each other on social media platforms. As the Indian cricket team registered another win on Friday in a six-match series against South Africa, Virat's lovestruck wife Anushka was all praise for her husband who scored a century and was adjudged the Man Of The Match and Man of The Series both.
Following the tradition which started with the first win in the ODI series, Anushka posted a photo of husband Virat as he scored a ton and captioned it as "What a guy" yet again. Later as India won the match, she shared a screen grab of her television screen which declared India's 5-1 win over South Africa. We saw similar Instagram stories from Anushka when Virat struck three centuries and a half-century in the series.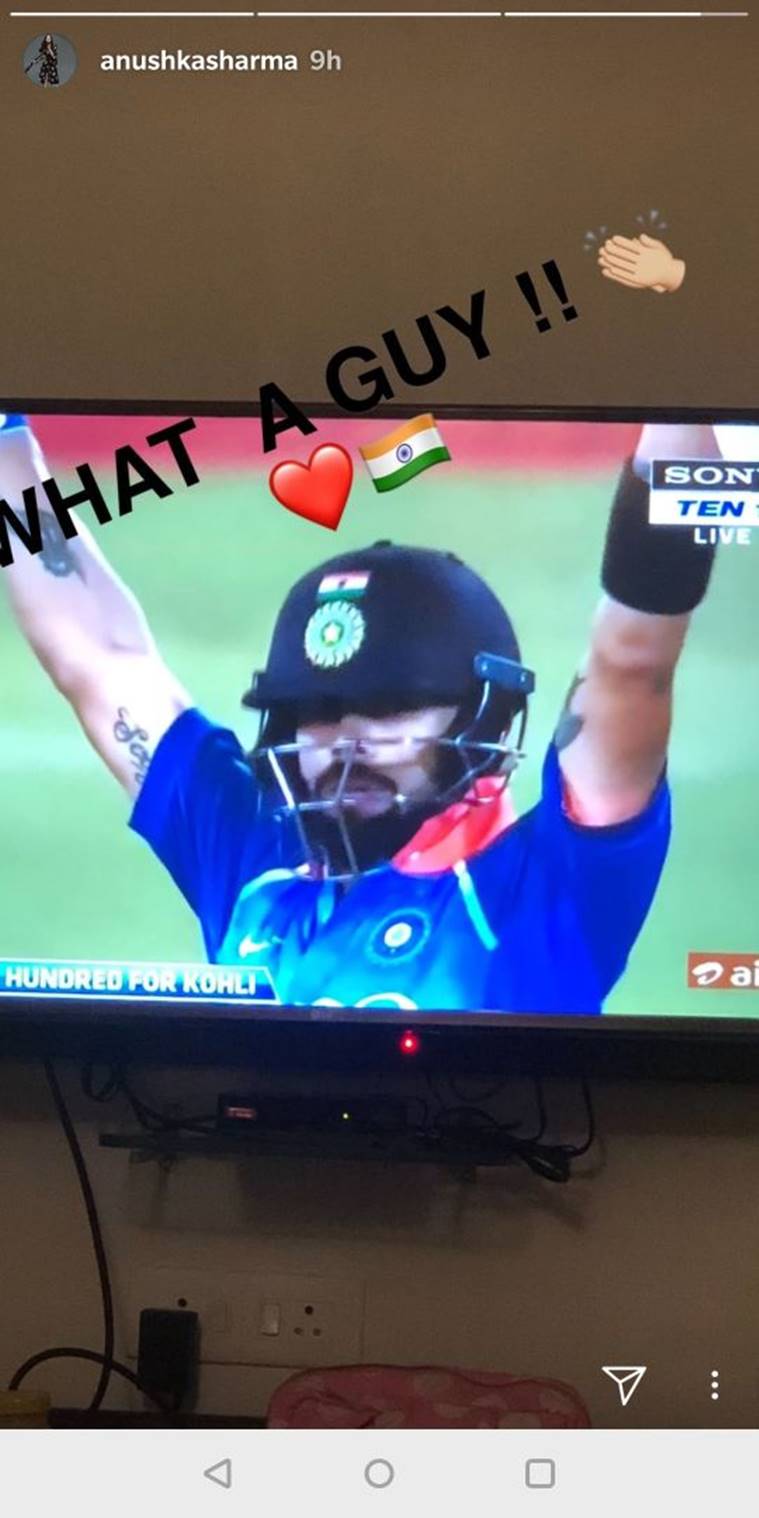 Anushka Sharma's Instagram story.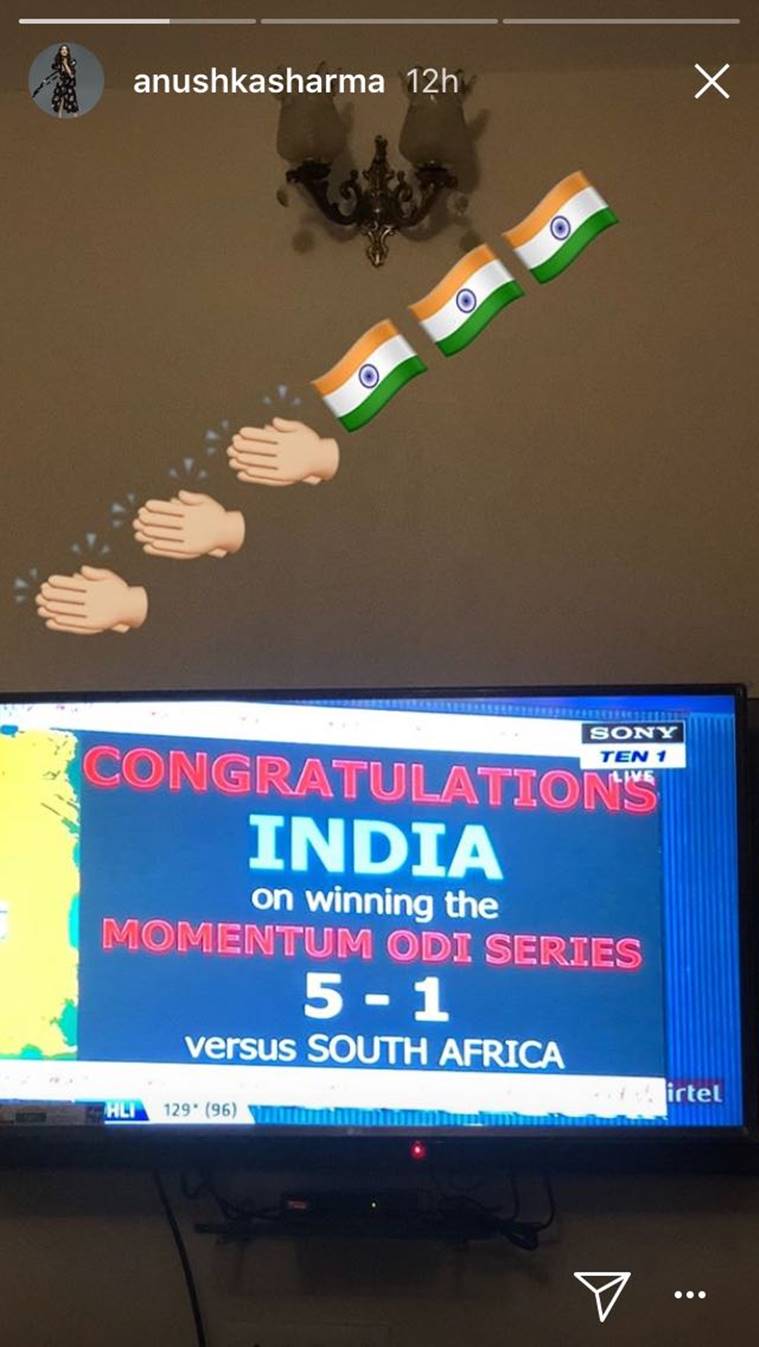 Anushka Sharma's Instagram story after India wins the ODI series against South Africa.
Virat too made the best out of the moment as he credited his win to wife Anushka. In his post-match presentation speech, Virat said, "It has been a rollercoaster till now. People who are close to me deserve a lot of credit. My wife has kept me going throughout the tour. I am grateful for that." His comment was a perfect reply to all those who criticised Anushka for Virat's poor form.
Not just Anushka, Virat too is appreciative of Anushka's work. When the trailer of Anushka's horror film Pari was released on Thursday, Virat took to his Twitter handle and expressed his excitement about the release of the film. Sharing the trailer, he tweeted, "Can't wait to watch my one and only in an avatar never seen before and I'm blown away already ❤. Can't wait ?❤ @anushkasharma @officialcsfilms #PariTrailer."
Anushka and Virat tied the knot in Italy on December 11. The couple kept their wedding an intimate affair and organised two grand receptions in Delhi and Mumbai for friends and family.