Bollywood actor Tusshar Kapoor recently shared a throwback photo on Instagram. The photo caption read, "Child's play….with a veteran senior actress of that era, Reena Roy!
If I'm not wrong it's good old Srinagar (Kashmir) in the rocking 70's!." He also tagged a few celebrities to make it easier for fans to recognise them.
The throwback photo features Hrithik Roshan, Tusshar Kapoor, Ekta Kapoor, Twinkle Khanna and her sister Rinki Khanna as kids posing with yesteryear actress Reena Roy.
Try to identify Hrithik Roshan, Tusshar Kapoor, Ekta Kapoor and Twinkle Khanna: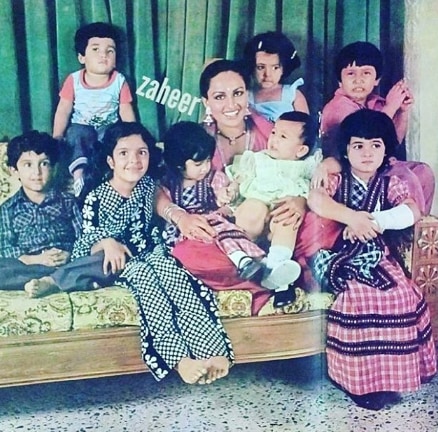 While Hrithik and Tusshar are still recognisable, we had a hard time identifying Ekta and Twinkle. The other kids seen in the viral photo are Sunaina Roshan, Ahlam and Shadab Khan.
Actor-turned-author Twinkle Khanna, who came across the photo, tweeted, "The girl with the broken arm is me- every year I would invariably be in a cast-many fractured bones-took that unpleasant factor and flipped it into a moniker that now makes me smile-Mrs Funnybones :)"