Your wedding day is meant to be one of the immensely special and memorable days of your life. From the guests to the venue, food, music, decor – everything just has to be spot on. Or else in no time will the bride become 'bridezilla'!
But imagine this – everything is perfect, you're in the middle of the ceremony, and the mistress of your groom shows up!
Horrifying!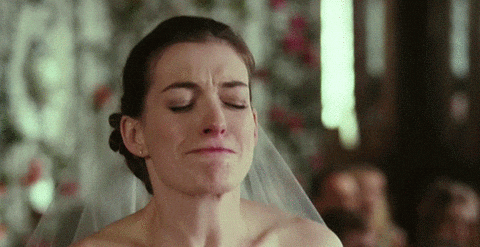 But that's exactly what happened to a couple in South Africa.
A viral video shows the groom wearing a black tux trying to calm down his furious bride because his "side chick" appeared in the middle of the ceremony wearing a wedding dress!
It's as if hell has broken loose, obviously!
At one point, a bridesmaid in a bright pink dress does try to separate the mistress from the groom, but that's another fail.
According to reports, the other woman approaches the couple who are about to get married wearing a white dress and veil. The man tries to get her to leave as the congregation begins. But the guests begin to shout in disbelief as the situation unfolds!
Sources say that the mistress appears to be trying to tell the bride what the man she is about to marry is really like.