The Maha Shivratri prayer cycle is divided into four prahars of three hours each, during which devotees take turns to worship the Shiva Linga using auspicious ingredients (samagri), Rudrabhisheka and chanting mantras.
Maha Shivratri is an important festival for devotees of Lord Shiva. Shivratri (or the night of Lord Shiva) occurs on every 14th night of the new moon. However, it's only once a year – in February–March – that Mahashivratri is celebrated, and this year it falls on March 4, 2019.
In Indian yogic tradition and some tradition of Tantra, Shiva is not treated like other gods. Known as Shambhu, Shankar, Mahesha or Mahadev, he is rather known as the teacher of all the teachers; as the first guru, the one from whom all the knowledge has descended onto the humanity.
It is said that the yogic tradition – not only the one with asanas, but also the path of the self-realisation – began from him. Thus, Maha Shivratri is celebrated in various forms depending on the perspective.
HOW IS MAHA SHIVRATRI CELEBRATED
According to Garuda Purana, one should worship Shiva before the Shivratri on the 13th (Trayodashi) of the month and on the 14th (Chaturdashi) one should observe fast on Maha Shivratri. According to Shiva Purana and Garuda Purana, one should offer bel leaves, flower of aak, marijuana leaves or bhaang (hemp) on Shiva Lingam on this day as well.
There are many ways in which Maha Shivratri can be celebrated across various traditions. The most popular tradition is to observe fast on the day and night, and break the fast on the next day after sunrise at the time of its paran (time when Chaturdashi/period of fasting ends).

Devotees should get up early in the morning, take a bath and then they must visit the Shivalaya, the Shiva temple and perform rites such as simple Rudrabhisheka (watering the Shiva Lingam) with auspicious ingredients, including various kinds of fruits and especially with bel leaves.
People chant the mantra "Om Namah Shivaya" as much as possible the whole day and night, or at least 108 times.
There are many others who chant sacred hymns of Lord Shiva, read the Puranas and Upanishads related to Lord Shiva, and meditate upon his names through Shiva Sahasranama Stotram. 
Those who cannot observe the whole day and night fast can observe the night fast while meals of fruit or juices (falahar) can be taken.
Traditional way of observing Maha Shivratri
In Hindu cosmology, a day is divided into eight segments known as prahars, of three hours each.
Thus, there are four units/segments of the day and four of the night. Mahashivratri is celebrated in the four units of the night.
Shiva is worshipped in different forms in different prahars, so that's four styles of worship all through the night, with the help of simple Rudrabhisheka and prayers.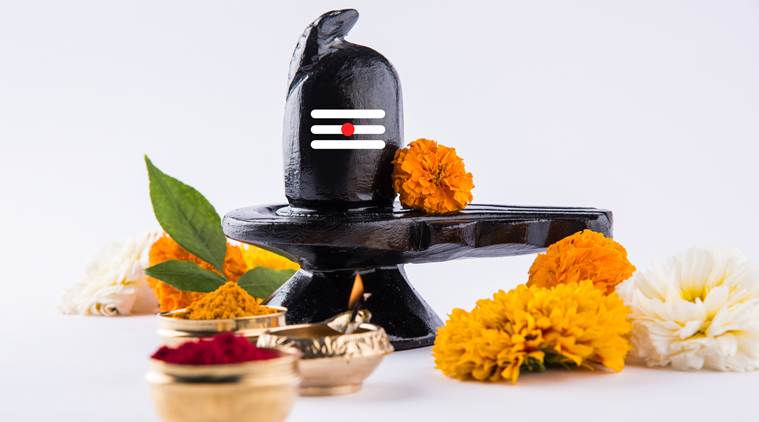 MAHA SHIVRATRI PUJA SAMAGRI
Items needed:
1. Ghee made from cow milk
2. Cotton wick and earthen/metal lamp
3. Fruits
4. Flowers (excluding Ketaki), preferably white
5. Panchamrita (ghee, sugar, honey, milk and curd)
6. Gangajal
7. Bel leaves
8. Unbroken rice
9. Brass bell and incenses
10. Prasad (sattvik cooked items without garlic and onion)
11. Any of these items: Supari, Mishri, Honey, Rudraksha, White chandan, etc.

MAHA SHIVRATRI PUJA AND VIDHI
One should get up early in the morning and have a bath, then should go to a Shiva temple or in case performing Puja at home, keep the puja items in front of a Shiv Linga placed facing east. The Shiva Lingam placed at home should not be more than the size of the first part of the thumb of house owner. In the morning, one should worship Shiva with the usual rites and rituals as they regularly do, with his prayers or mantras such as the panchakshri mantra "Om Namah Shivaya", Maha Mrityunjaya Mantra, etc.
One can recite various hymns and texts related to Shiva, the Shiva chalisa, Shivashtakam, Shiva Stavan, Shivaarti, etc. Timings of the each prahar may differ from place to place and so can the timing for the puja, so the correct timing should be checked cit-wise accordingly.
In the first prahar at the evening:
* Either you go to the Shiva temple or if you are performing the puja at home, then gather all the items in front of Shiva Lingam placed in a bronze or copper plate.
* Light the incense and ghee lamp, ring the bell and keep the prasad beside the Shiv Linga.
* Read the prayers, stotram, chalisa or whatever you wish to chant/read, except the aarti, if you want to perform the worship in all four prahars. If you intend to worship during just one prahar, then it is better to end it with the aarti.
After that the simple mantra of the first prahar can be: Shree Shivaya namah. Offer a little water on the Shiv Linga, while chanting the mantra with happy and calm mind. Offer all the items one by one — chandan, unbroken rice, flowers, incense, ghee lamp light and naivedya. Remember that this naivedya is strictly forbidden to be taken to eat for the self. Then offer the Shiva Linga a small bath of Gangajal and Panchamrita.
Clean the Shiva Linga, dispose of all the offerings, and then perform simple Rudrabhisheka by watering the Shiv linga. Now, keep chanting the mantra as long as possible for three hours while doing your normal day work.
Second Prahar: With same procedure, carry on the worship of Shiv linga with this mantra — Shree Shankarai Namah, Shree SambhSada Shivaya Namah.
Third Prahar: With same procedure, carry on the worship of Shiv linga with this mantra — Shree Maheshwaraay Namah.
Last Prahar: With same procedure, carry on the worship of Shiv linga with this mantra — Shree Rudraya Namah.
Then comes the time to break the fast and perform the final worship and prayer to Shiva, offering him the fresh food you are going to break your fast with and then break your fast after performing the Shiv Puja and aarti.
First, distribute the prasad to everyone and then break your fast with prasad and food.
Dispose all the items offered to the Shiv Linga whole night, under a tree or plant.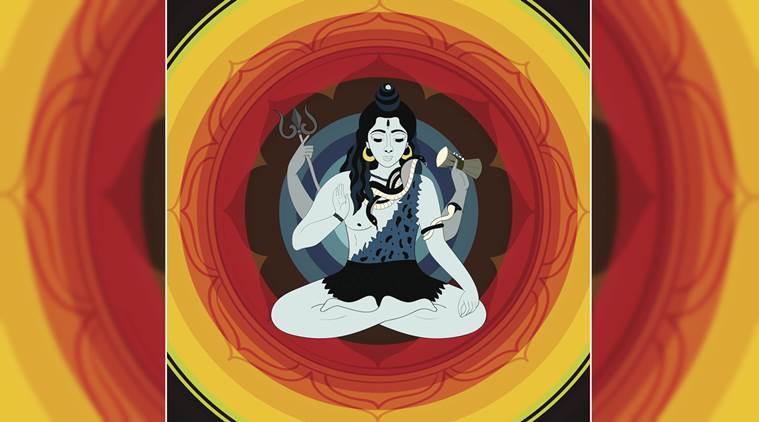 MAHA SHIVRATRI SHASTRIC PUJA VIDHI
The Shastric Puja Vidhi for Shiva's Maha Shivratri Puja includes Shri Kalash Sthapan, Sri Shiv linga Sthapana, Avahan, Swastivachan, Shodashopchar Puja, Maha Rudrabhisheka, Sri Shiva Sahasranama Paath, Sri Rudri Paath, Sri Rudra Puja, Sri Shiv Parvati Puja, Purnahuti, Homa and Visarjan.
Mantras for Maha Shivratri
A few of the short prayers for Lord Shiva are:
1. Shiv Mantra for eradicating fear:
Om Namah Shivaay
2. Rudra Mantra for seeking Lord Shiva's blessings:
Om Namo Bhagwate Rudraay

3. Shiv Dhyaan Mantra for increasing concentration
Om Tatpurushaay Vidmahe Vidmahe Mahadevaay Deemahi Tanno Rudrah Prachodayat
Shivratri 2019: A day to remember and worship Lord Shiva.
4. Mahamrityunjay Mantra for increasing longevity
Om Trayambakam Yajamahe Sugandhim Pushtiwardham
Urwarukmivbandhanaan Mrityormuksheey Mamritat
5. Shiva mantra for health and wealth
Karpur Gauram Karunavataram, Sansara Saram Bhujagendra Haram 
Sada Vasantam Hridayaaravinde, Bhavam Bhavani Sahitam Namami
Lord Shiva, depending on his various qualities, have been recognised and called by several names: Maheshwara, Shambhu, Soma, Shashvata, Parameshwara and others.
Chanting his names also give power to the soul.
Next year in 2020, Mahashivratri will be observed on February 21.