Be it a chocolate Ganesha, or Ganesha idol made of veggies, each Ganesh Chaturthi, creative minds are looking at eco-friendly solutions.
#DURBAN: A South African chocolatier has come under fire and praise at the same time from social media users for his soluble, edible effigy of the Hindu god, Ganesha.
The 'Chocolate Ganesha' by Ruveshan Padayachee of 'Decadent Chocolates' is aimed at promoting eco-friendliness. This innovation is widely accepted around the world and specifically India. The Chocolate Ganesha is an idol made of chocolate, which does not need to be submerged in water as part of a 'visarjan' – immersion – ritual.
The idea behind this edible Ganesha is that you can pour Lord Ganesha's favourite milk on to the idol, to melt the sculpture to signify the visarjan and then have the chocolate milk distributed amongst friends and family or the needy.
Check out the innovative Lord Ganesha idol made by Ruveshan of 'Decadent Chocolates'
Where did this idea of the chocolate Ganesha originate from?
It is believed that one of the first to come up with this was Mumbai-based-designer and home-baker Rintu Kalyani Rathod who created a chocolate Ganesha in 2015.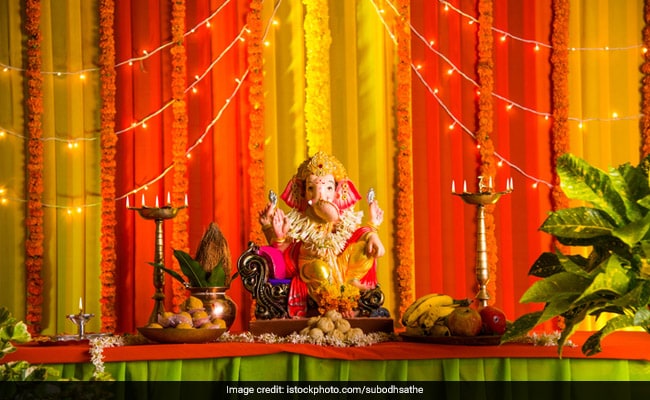 The idol weighing 35 kilograms was completely made of chocolate and it took almost 50 hours to make it.
The idol was decorated with edible colours. On the day of the Visarjan, the idol was bathed in 90 litres of milk and the chocolate milk was then distributed among a large number of underprivileged children, who could not afford a luxury treat like this.
Before this, Rintu has also experimented eco-friendly Ganesha idols made of sugar.
Rintu's noble initiative went viral, and ever since Chocolate Ganesha has become a hit across marts, bakeries, and confectioneries of Mumbai and also several other parts of the country. Last year, three chefs from Belfrance Bakers & Chocolatiers, a bakery in Ludhiana, jumped onto the eco-friendly bandwagon by preparing a 40-kilogram Belgian chocolate Ganesha, which was drenched in milk on the day of the Visarjan and the chocolate-flavoured milk was then distributed amongst the needy.
To view more of Padayachee's creations visit here