Actors with political ambitions using cinema as a tool of propaganda is not a big thing in Tamil Nadu—considering how almost every Chief Minister (CN Annadurai, M Karunanidhi, MG Ramachandran (MGR), VN Janaki and J Jayalalithaa) has been associated with the tinsel town. This takes us to a basic question—does a Superstar make for a model politician? "Maybe that's why you see Vijay mouth politically-charged dialogues and it is one of the reasons why his films tick at the box-office," says a movie critic, who doesn't want to be identified.
At the audio launch of Sarkar, Vijay hinted, "I am not playing a Chief Minister in Sarkar, but I will not act (if I become) the Chief Minister… I mean to say I will be honest." Even at the Bigil audio launch, the actor's speech was peppered with political puns to the extent that it sounded like a political rally.
If you have watched Vijay's movies, you would be familiar by how he emerges the saviour of the masses. You would have seen him fight nepotism, question the government and shed tears for people. "But there's a striking similarity between MGR and Vijay movies. Both try to speak with the common man and have a positive message (to the audience). Like how MGR implied a formula of his own in the films he acted in, Vijay does the same in a contemporary way," observes the critic, citing the sentimental displays of mother-son bond or brother-sister relationships, and so on.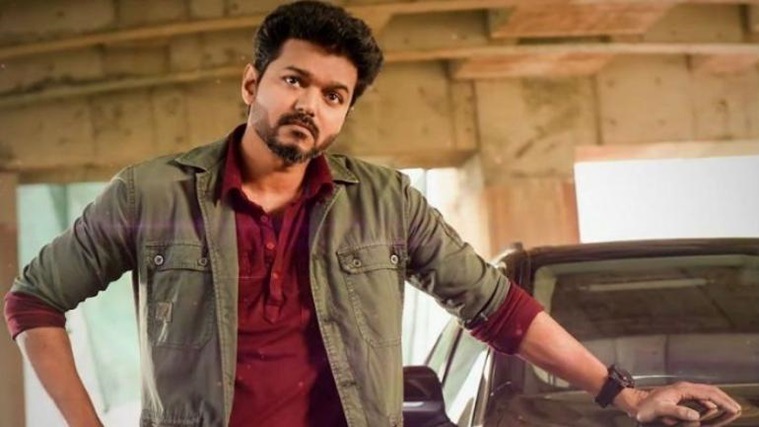 Does Vijay position himself as an ardent follower of MGR, or is he trying to be the man himself? "It's a tough question to answer, but as for MGR, there was no difference between his real and reel life persona. He was this hero who valiantly fought against the evil norms of society. In R Kannan's MGR A Life, the author would have explained how the late Chief Minister-actor also paid a great deal of attention to songs. If you listen to Vijay songs these days, they pretty much sound like the refined and modern versions of MGR numbers from Naadodi Mannan or Mannaadhi Mannan. They are political in their messages," he notes.
A renowned producer, who has worked with Vijay, says, the actor tries to communicate in a simple language like MGR, adding that's his success formula. Quiz his favourite MGR film, he smiles, "Vettaikkaran (1964)." The producer shares, "Even Vijay did a film bearing the same title in 2009," quoting a song from the 1964-starrer. "Unnai arindhaal, nee unnai arindhaal… ulagathil poraadalam; uyarndhaalum, thaazhndhaalum, thalaivanangaamal nee vaazhalaam." (If you know yourself, you can fight in this world—irrespective of your highs and lows, you can live without bowing your head.)
A city-based lyricist, says the leader looked for tailor-made scripts that matched his persona, which eventually turned him into a cult. "Vijay is slowly getting there," the lyricist chuckles.
However, after a pause, he names a few actors, including Sivaji Ganesan, T Rajhendherr, Bhagyaraj, Napoleon, Ramarajan, Radha Ravi, Sarathkumar and Vijayakanth, who wanted to establish their presence in politics, but points out, "their efforts were in vain."
A senior female actor, who had shared screen space with MGR, says the traditional Dravidian parties have stopped using cinema to fuel their political motives. "Initially, cinema was one of the methods used to promote ideologies centred on Tamil and Tamil-speaking folks. But it's not the case anymore," she opines.
Ask her about Vijay; she grins, "I have watched two or three films of his. But it's too early to say if Vijay can be the next MGR." She states, "Nobody couldn't understand why MGR was so popular among the movie-going masses." Jokingly, she adds, "Everyone liked him, but nobody knows why. Even I used to be a crazy MGR fan but can't tell you the reason. Such was his charisma, aura and presence. His rise from a cinema figure to a God-like persona is certainly a one-in-million occurrence."
A couple of aspects of MGR's popularity need to analysed here. The first was the way the matinee idol connected himself with the audience, and the second was the pattern he employed to gain a loyal fan base. His films spoke about the suffering and pain of ordinary people. MGR was quite conscious about his onscreen image and picked films that never did damage at any cost.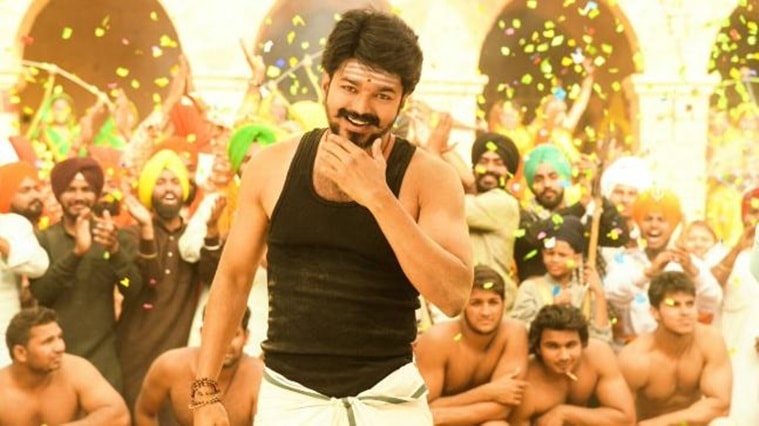 A few Vijay films, where you can find an obvious MGR reference:
Bigil: "Ennadhaan nadakkum nadakattume"; "Thalaivan Irukkiraan". Additionally, Vijay is referred to as the CM (not Chief Minister, but Captain Michael). Errr!
Sarkar: The Vijay-starrer discusses half the problems of Tamil Nadu. It is the most political film of Thalapathy, and has multiple references from the present-day politics of Tamil Nadu, including self-immolation, demonetisation, bribing voters, Thoothukudi firing, criticising freebies.
Mersal: "Unnai Arindhaal". Vijay asks, "Why not we construct hospitals instead of temples?", among other 'pressing' questions.
Kaththi: The film talks about farmer suicides, and Vijay's character says, "Uyire ponalum vivasaayatha vidaadheenga." (Vivasayi)
Thalaivaa: It was a Vijay show all the way, and it has a line saying, "Tamizh Naatukke thanni kondu vara mudiyala," and several other politically-charged dialogues.
Kuruvi: Vijay is referred to as makkalai "kaapaatha vandha saami." Sigh!
The painfully mediocre, Bairavaa: A song line that goes, "Nambi vandhaa naan nanmai seiven." (Buddhan Yesu Gandhi Pirandadhu). Also, "Engaalappa, idhu Engaalappa!"
But what sets MGR and Vijay apart? "MGR never confronted anyone with authority, and this is where Vijay needs to learn, especially when he addresses fans during audio launches," smiles a noted director, who acknowledges—starting from Vettaikaaran (2009), all Vijay films, are structured like a well-planned campaign material for his political entry.