Priyanka Chopra Jonas surprised her handsome hubby with a German Shepherd puppy ahead of their 1-year wedding anniversary.
This is how it went down at the Chopra-Jonas house!
First, Priyanka taps a sleeping Nick on the shoulder.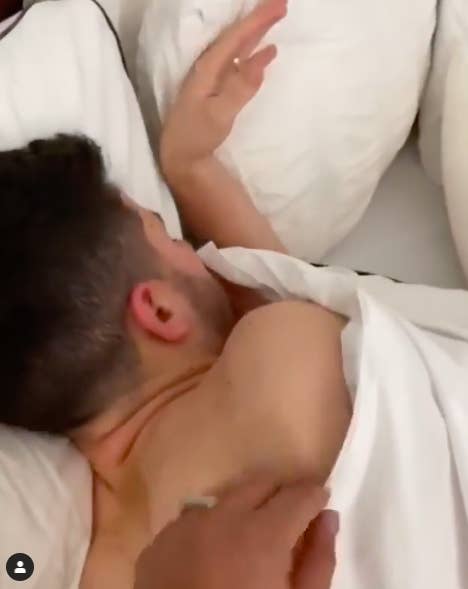 The pup — wearing a big white bow — stumbles over to Nick to wake him up.
"Who's this? Who are you?" Jonas can be heard asking the dog, to which Priyanka explains that he doesn't have a name yet.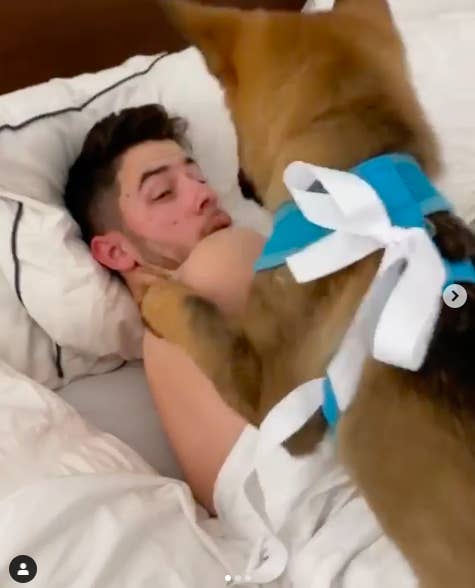 And just like that, a new friendship was born.
The couple eventually settled on the name Gino, and even created an Instagram, @ginothegerman, where fans can follow the pup's every move.
THOSE EARS THO.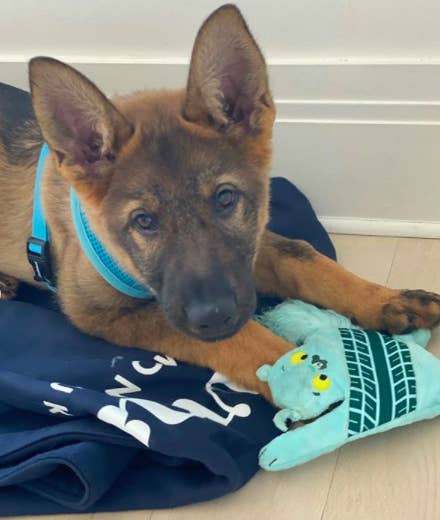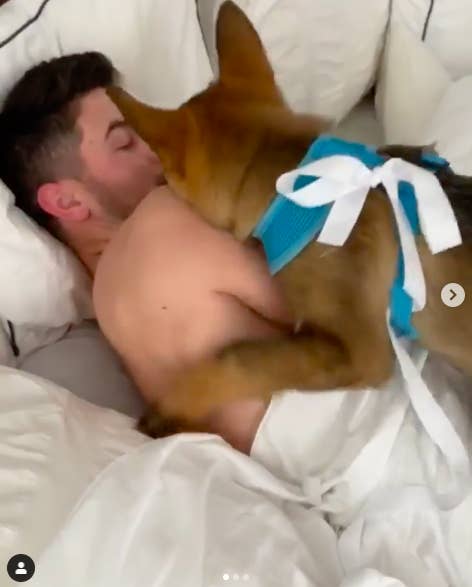 Nick and Priyanka tied the knot at Umaid Bhawan Palace in Jodhpur, India, on Dec. 1, 2018. ET caught up with Nick earlier this month, where he revealed that he was working on something extra special to mark their first wedding anniversary.
"Well, I don't wanna say what we're doing to celebrate because it's a surprise for her, and she might be watching. And if she is, then I wouldn't want the surprise to be spoiled," he shared. "We will be taking a few days away from the tour to have some time," Nick confirmed.
"It's been a crazy year. It's flown by, it's hard to believe it," he continued. "This year's been, for she and I both, probably the craziest of our lives, but kind of nice to have that centering, grounding feeling with each other."
Priyanka also expressed how excited she was to see what Nick had up his sleeve for their special day, telling ET in October: "I don't know [what we're going to do for our one-year anniversary]."
"I asked and I was told, 'Why do you ask so many questions?' I was like, 'OK, you plan it.' But I was just [wondering] what are we going to do and he was just like, 'Don't ask.' So I said, 'OK,'" she said.