CELEBRITY NEWS: The love story of Bollywood actors Kareena Kapoor Khan and Shahid Kapoor has been one of the most talked-about affairs in Bollywood.
The ex-love birds have been a part of several films together namely, 'Chup Chup Ke', 'Fida', '36 China Town', 'Milenge Milenge' among others. But the film which turned out to be iconic was – 'Jab We Met'.
A lot happened during the making of the film.
The relationship of the couple who defined couple-goals back then hit a rough patch and ended up in a breakup. Neither Shahid nor Kareena really ever opened up about their breakup in the last 14 years. But Kareena recently decided to break her silence on her relationship with Shahid and how things changed during the shoot of 'Jab We Met' and 'Tashan' in her life.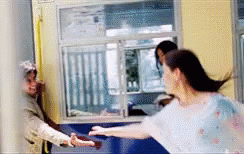 Kareena revealed that Shahid convinced her for 'Jab We Met'. "In fact, it was Shahid who said that I should hear this script of this film. He was like, 'It's amazing, the girl's part is amazing and you should do it.' He kind of actually got this entire project together and both of us ended up doing this film," Bebo told DNA.
Talking about her breakup, Kareena said,
"Of course, then destiny had its plan and life took its own course. A lot happened in the making of this film and Tashan and our lives… We all kind of went our separate ways. And this beauty of a movie came out of it."
Both 'Jab We Met' and 'Tashan' had played a pivotal role in shaping Kareena's life. Sharing the same, she said, "I think we just had to kind of do this movie at this time when Tashan was being made… and I met Saif. So I kind of did Tashan for that actually… when I thought that that was gonna change my life and my career. But this ('Jab We Met') changed my career and that ('Tashan') changed my life. Because I did meet the man of my dreams and I did marry him. And this (relationship with Shahid) kind of took its course in which both Shahid and me went our separate ways. And this gem came out of it."
Kareena shared that her character, Geet in the film was quite relatable to her condition back then. "It was tough on me professionally and personally. Because if you got to see how her life took a turn in the second half of the film, a lot of my life took a turn as well during the making of the film," she told India Today.
While 'Jab We Met' turned out to be a blockbuster, 'Tashan' fell flat at the box office. Recalling its failure, Kareena said,
"When Tashan bombed and this film went on to become what it was, I was shattered. I was depressed for almost six months. I was like, I can't believe this has happened. But I soon realized this is the way it was meant to be."
While Kareena fell in love with Saif Ali Khan and married him in 2012, Shahid tied the knot with Mira Rajput in an arranged marriage in 2015. And, both of them are happily married now. In fact, post-breakup they have also done film like 'Udta Punjab' together.
Every relationship faces ups and downs in life. We are happy that Kareena and Shahid moved on and did not let their breakup affect their personal and professional life for long.
📣 Follow Indian Spice on Twitter, Instagram, Facebook, Telegram, TikTok and on YouTube, and stay updated with the latest South African Indian news and international Indian news.