The celebration of Eid ul-Adha is one of the holiest celebrations in the Islamic religion.
Meaning 'Feast of the Sacrifice', Eid ul-Adha lasts four days and the dates of the holy celebration are determined each year by the Islamic lunar calendar. This celebration is considered even more sacred than Eid Ul-Fitr which is the breaking of the fast at the end of Ramadan.
What is the difference between the Eid al-Adha and Eid al-Fitr?
Eid al-Fitr translates from Arabic as the "festival of breaking the fast". It took place earlier this year and marked the end of a month of fasting as Ramadan came to a close.
When is Eid al-Adha and how is the date decided?
Islam follows the lunar calendar which is based on phases of the moon. This means, that in comparison to the Gregorian equivalent, the dates vary from year to year, drifting approximately 11 days earlier annually. Eid al-Adha falls on the 10th day of Dhu al-Hijjah, the 12th and most sacred month of the Islamic year. It is also when Hajj, a pilgrimage which all able-bodied Muslims are required to complete once in their lives, takes place.
Eid ul-Adha will be celebrated worldwide among Muslim communities, Eid al-Fitr and Eid ul-Adha are the only celebrations in the Islamic religion that command such widespread worship and celebration.
The significance behind Eid al-Adha
The Muslim celebration of Eid ul-Adha honours the willingness of Ibrahim to sacrifice his son to show submission to Allah's command. Just when Ibrahim was about to kill his son Ishmael upon Allah's command, God put a sheep in his place. Muslims use Eid ul-Adha to celebrate Ibrahim's complete obedience to the will of God and is a reminder of their own willingness to sacrifice anything to follow God.
This holy festival also marks the end of the Hajj pilgrimage to Mecca in Saudi Arabia. Eid ul-Adha is not a public holiday, but it is a holiday around the world in Muslim countries. Muslims may take a day off work to celebrate the religious festival. People send Eid cards to each other at this time, Muslim people will also dress in their best clothes and attend a prayer service at their Mosque. Some Muslims will sacrifice a cow, goat or sheep in honour of Eid ul-Adha. They will eat a meat-based meal and divide the meat between family, friends and the poor, Muslims will also give money to charity at this time.
The Day of Arafat in Mecca
This is the holiest day in Islam and it falls on the 9th day of Dhul Hajj, it is on the second day of the Hajj pilgrimage and the day after the beginning of Eid ul-Adha. At dawn on the Day of Arafat Muslim pilgrims will make their way from Mina to a nearby hillside called Mount Arafat, as this was the place where Muhammad gave one of his last famous sermons.
In celebration of Ibrahim's love for God and this ultimate act of devotion, Muslims honour this by sacrificing an animal on Eid al-Adha every year.
What happens to the sacrificed animal?
Animals typically sacrificed are lamb, goat and cow. The animal is divided into three parts. One third is given to the poor, one is divided amongst relatives and the remaining third is cooked and eaten by the family. This is how the festival gets its alternative name "Feast of Sacrifice".
How will people be celebrating? What traditions take place around the world?
Although traditions tend to differ from family to family, in most places around the world Eid is celebrated in a similar fashion. In the morning, Muslims read "Salat al-Eid", a special prayer offered to honour the festival. This is then followed by the sacrifice.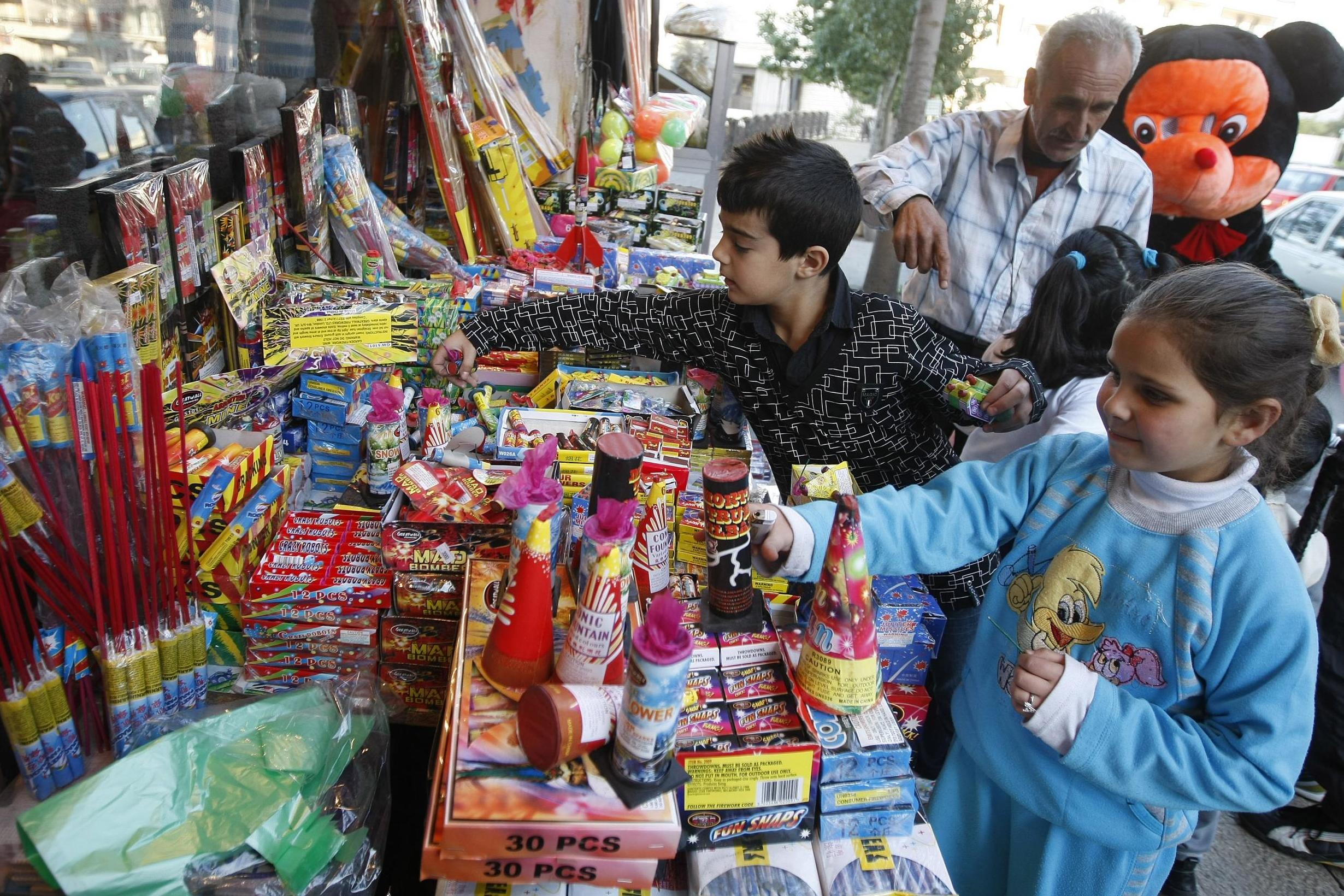 Traditionally, this meat is then taken to the houses of one's relatives, Muslims will spend the day visiting their loved ones, going to different family houses throughout the day or getting together in one place. Either way, it's about being together and eating!
Are there gifts?
Yes. Muslims will exchange gifts, as well as give money to children and to the poor.
What do people wear?
Depending on the culture and heritage, different outfits will be worn. While in Nigeria, men wear an Agbada, a flowing wide-sleeved robe and men in Gambia will wear similar Kaftans, in South Asian cultures men and women wear the traditional outfit Shalwar Kameez. In South Asian cultures, henna is applied to the hands and feet to celebrate the festival. When getting ready for the day, women also wear bangles, which were traditionally made of glass.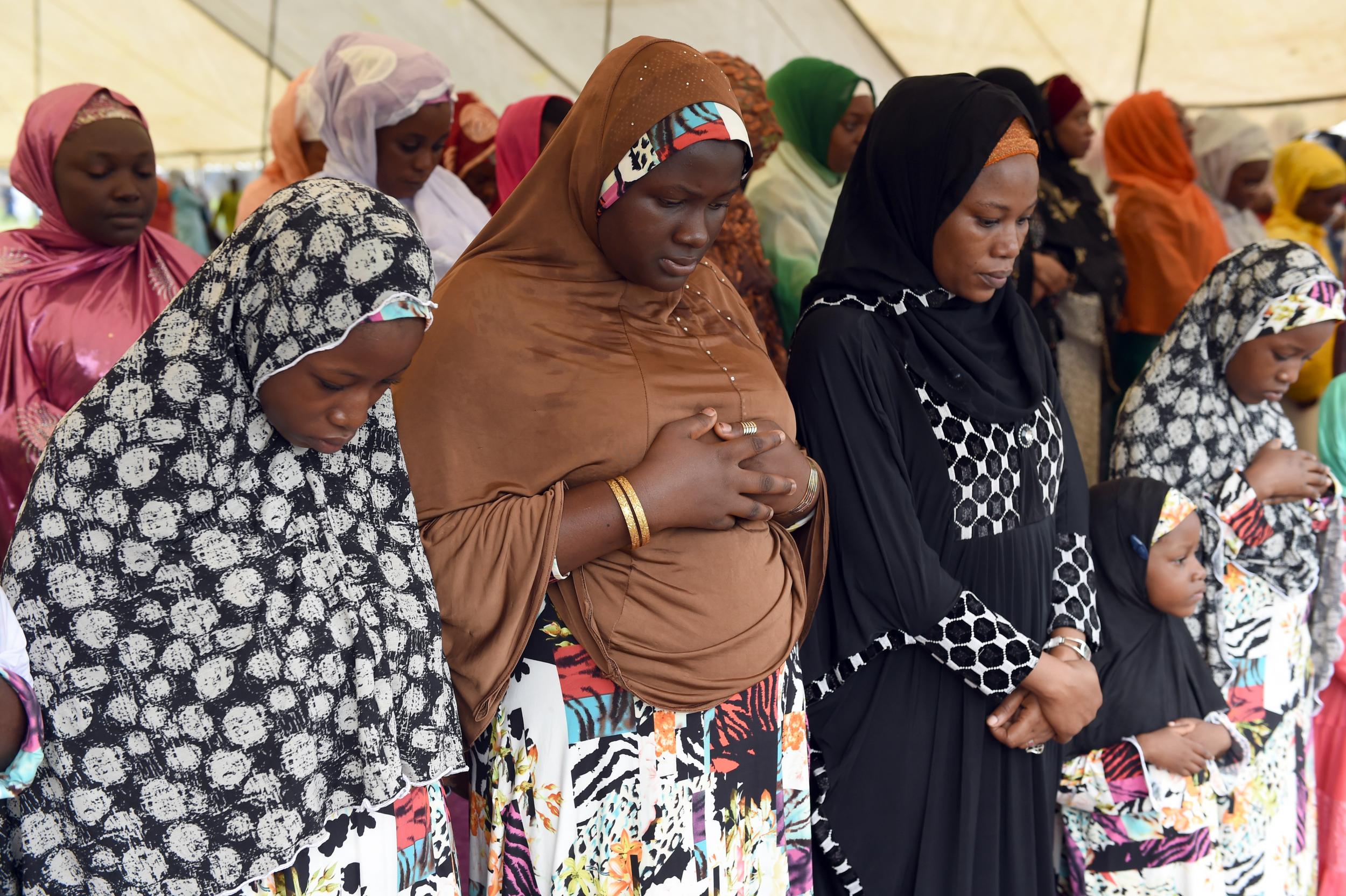 What food is eaten on the day of the 'Feast of Sacrifice'?
Like clothing, food on the day varies. What is common in most places around the world, is the presence of red meat from the sacrifice made earlier in the day which is often roasted, barbecued or made into a curry. In honour of the name, a feast is served which usually features an array of meats, curries, rice dishes as well as fried savouries such as samosas and plenty of traditional desserts and sweets.
In Middle Eastern cultures, one traditional dish which is eaten by many is Maqluba ­– meat, rice and fried vegetables are cooked together in a pot, and then flipped upside down when served.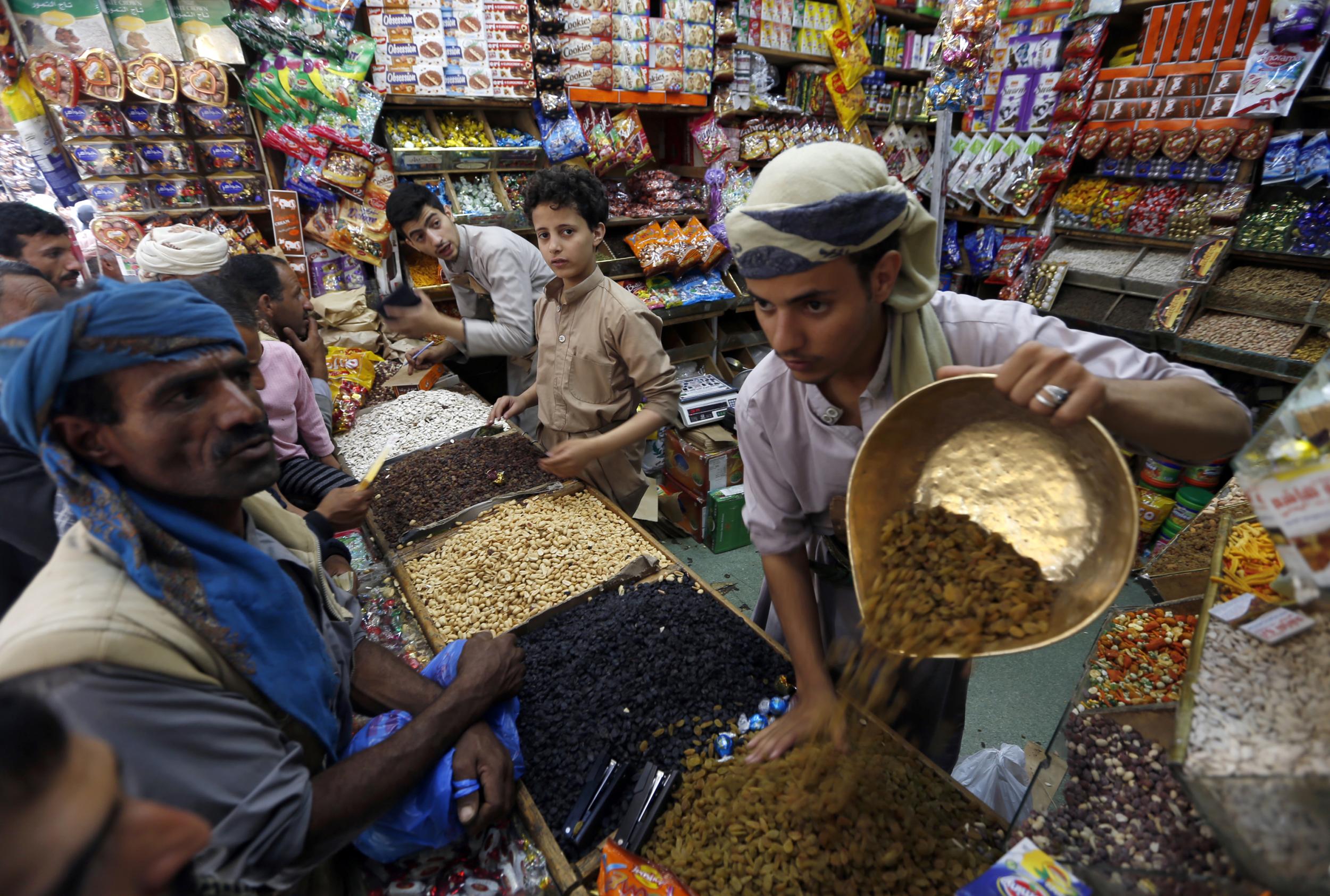 Filled pastries and cookies made with dates and nuts, named Ma'amoul are also eaten. In many South Asian households, upon returning from Eid prayer, a breakfast of Vermicelli Seviyan is served, which is made by cooking the thin wheat pasta with butter, milk and sugar.
How do I wish someone a happy Eid?
The phrase most commonly used is "Eid Mubarak', which translates as Blessed Eid and is used by Muslims across the world to greet one another on the day.
📣 Follow Indian Spice on Twitter, Instagram, Facebook, Telegram, TikTok and on YouTube, and stay updated with the latest South African Indian news and international Indian news.
The global lockdown has everyone's mental health in a spin! Have you checked out our Mental Health resources by Indian Spice click here
The South African Depression And Anxiety Group (SADAG) is Africa's largest mental health support and advocacy group open 7 days a week from 8am – 8pm. If you are needing a referral to a psychologist, psychiatrist or support group call SADAG on 011 234 4837 or 0800 20 50 26 and speak to a trained counselor who can assist you further. Substance abuse hotline: 0800 12 13 14 is available 24hrs or alternatively email Zane on zane@sadag.org
If you need support or know someone who does, please reach out to your nearest mental health specialist. India Helplines: Aasra: 022 2754 6669; Sneha India Foundation: +914424640050 and Sanjivini: 011-24311918
Stay at home if you feel unwell. If you have a fever, cough and difficulty breathing, seek medical attention and call in advance. Follow the directions of your local health authority during the coronavirus crisis.
Connect with the Coronavirus Whatsapp services below
Coronavirus India Whatsapp tap here
Coronavirus South Africa Whatsapp tap here
SA Hotline Number: 0800 029 999
For more related coronavirus (COVID-19) latest news and stories click here